On July 15, BTS member j-hope officially made a solo debut with the album " Jack In The Box" and the title MV " Arson ". This is also the first "shot" in the series of personal promotion journeys of the 7 BTS boys.
Before the release of Jack In The Box , j-hope held a pre-album listening party with the participation of more than 50 guests who were famous Kpop artists such as: Taeyang (BIGBANG), Zico, Jessi, HyunA, Lee Hi, Sunmi, Heize, Loco, Yoon Mirae,… And of course, BTS members also showed up to support their brother, only one person did not appear.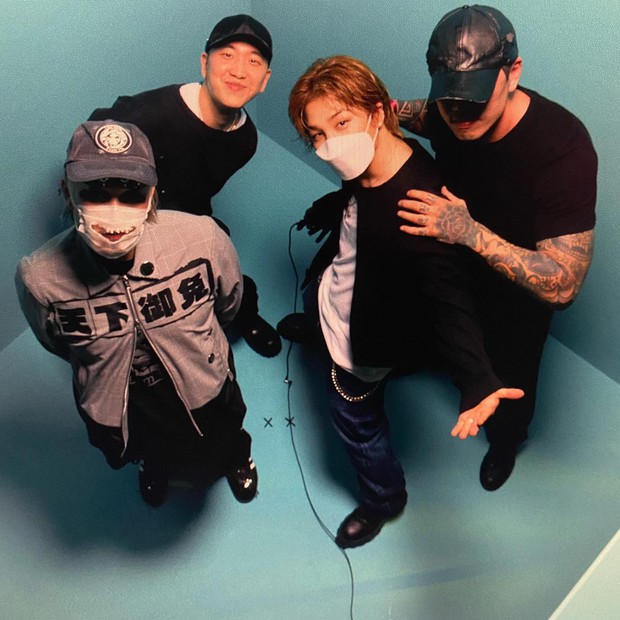 Taeyang (BIGBANG)…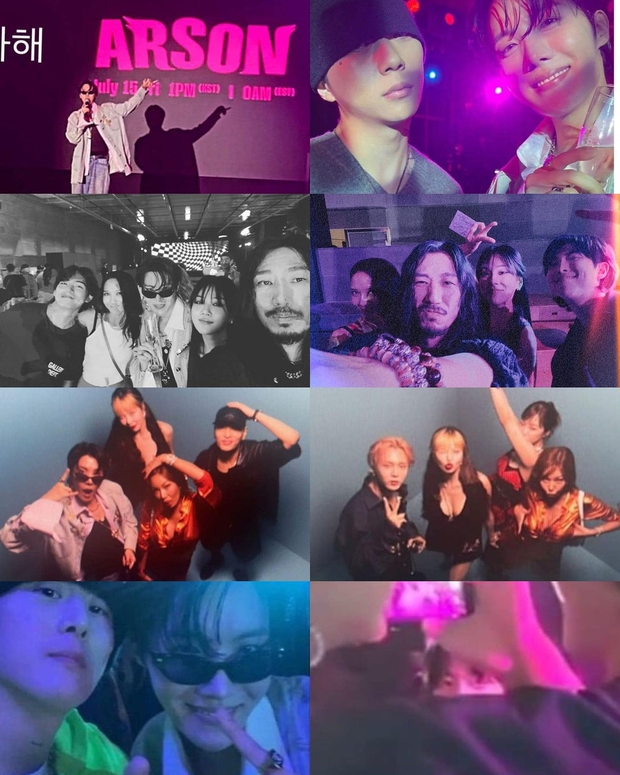 …and half of the entertainment industry came to the party to listen to j-hope's album
Initially, fans only saw photos of members Jimin, Jungkook, RM, and V, so they assumed that Jin and Suga were absent. However, Jin later posted a photo of his check-in at the party and explained that because he only knew a few guests, he hid in his room to read a story. Thus, only Suga did not attend, making fans especially interested, even the keyword "Where is Yoongi (Suga's real name)?" also reached the top trending on Twitter overnight.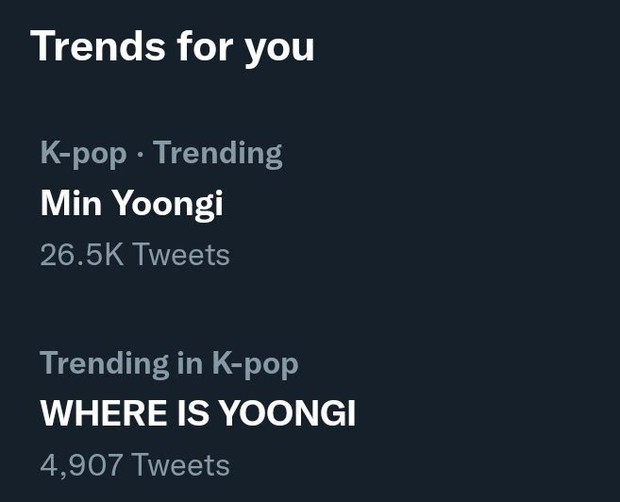 Suga's absence at the party made the keyword about him trending on Twitter
Recognizing the interest from the audience about Suga's absence from his album pre-listening session, during a recent live broadcast, j-hope revealed that Suga was really excited and ready for everything. things to attend the party. However, on the day of the event, the guy had a high fever and cold, in case the worst case happened, the group agreed that Suga should stay at home.
Due to high fever, Suga was the only BTS member who was absent from j-hope's party
j-hope also shared that Suga was very sad and disappointed when he couldn't come to the party, he even texted him to apologize and encourage j-hope a lot. Suga also posted a post on Weverse explaining his absence from the party: "Like this, I woke up yesterday morning with a high fever. I couldn't go to the party because I wanted to. I'm sure I don't have covid. It's a pity that I couldn't attend. But thankfully I'm fine and I'm much better now, so don't worry too much. Congratulations j-hope! "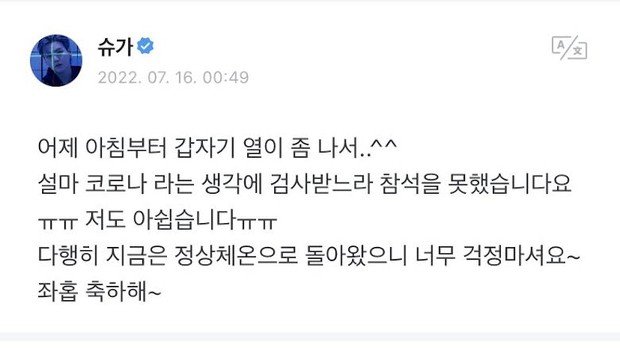 Suga's post explains the reason for his absence and announces his current health situation

j-hope also quickly left a comment below: "I love you! Remember to take care of your health, don't get sick again!"
Source: KB, Photo: Twitter Screenshot, Clip: YouTube