On the morning of July 28, Pledis Entertainment company suddenly announced that member Jang Gyuri will officially leave fromis_9 from August 9, the group will continue to work with 8 members. The posted information surprised the Kpop fan community because Jang Gyuri is the most famous member of the group, she used to participate in Produce 48, Idol School and the movie project Crazy What's Wrong .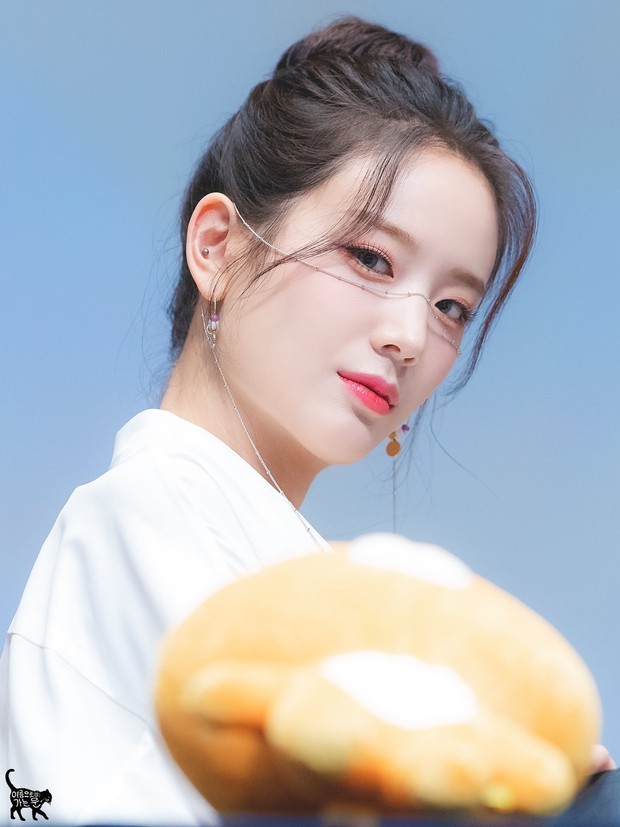 Jang Gyuri will officially leave fromis_9 from 9/8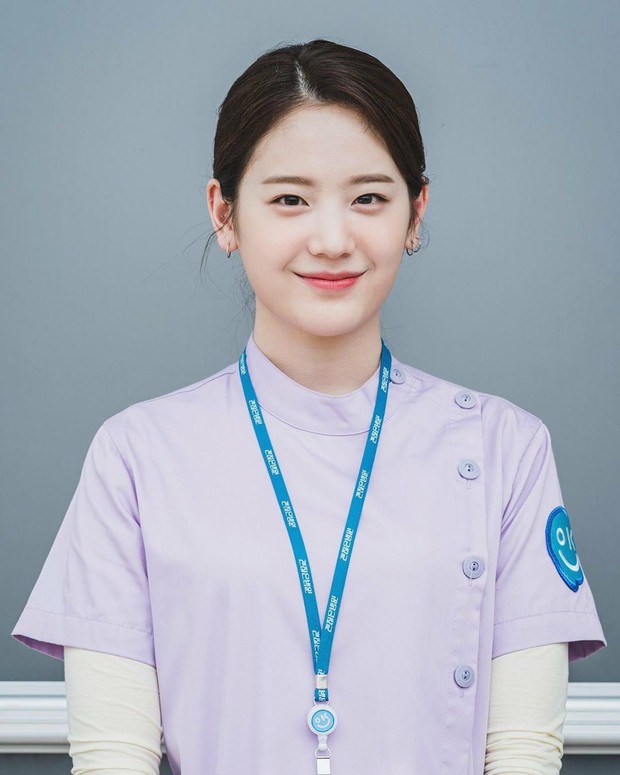 She is the most popular supporting woman in the movie Crazy What's Wrong
However, some other Kpop fans are very normal because they feel that Jang Gyuri is more suitable for acting than being an idol. Many people also commented that it was the right thing for her to leave fromis_9, even saying that the group's disbandment was always possible because this "unstable group" had been involved in a series of Kpop controversies in the past.
fromis_9 associated with the keyword "cheat"
fromis_9 is a group that came out of Mnet's reality show Idol School . The group only became known to the public when the scandal of rigging votes on Mnet's survival shows broke out. In a trial, the producer of Idol School admitted that the show manipulated votes, the debut lineup of fromis_9 was arranged in advance, in which there were 3 girls who deserved to debut but were robbed. location.
In particular, Lee Haein was the contestant with the highest votes, but she was unjustly deprived of the right to debut by the producer, which made the Kpop fan community extremely angry.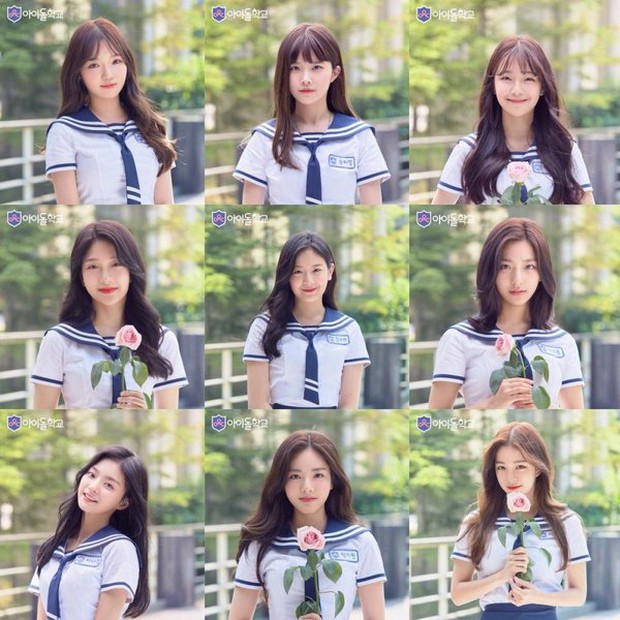 9 members won Idol School and debuted with fromis_9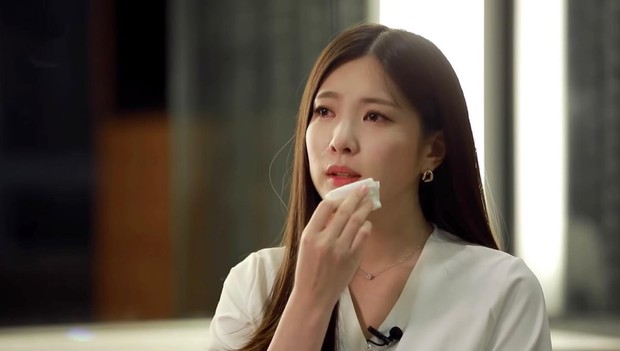 Lee Haein – the member who should have debuted as the center of fromis_9
Not long ago, fromis_9 continued to be entangled in fraud when suddenly winning against Nayeon (TWICE) on M! Countdown on 7/7. According to some netizen analysis, fromis_9's song, although ranked 14th on Gaon chart, is … disappearing on other music charts. In addition, the score is also a questionable issue when the digital score of this group suddenly skyrocketed and reached the maximum number of 5000.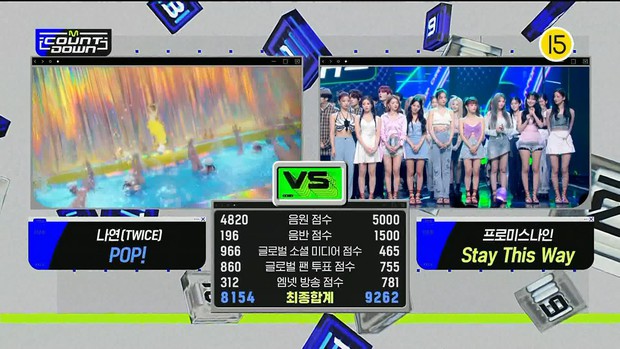 Fromis_9's unusually high digital score makes the group suspected of cheating
The times of "slandering" make netizens bored
Not only famous for a series of cheating scandals, fromis_9 is also known to the public by many times "the mouth harms the body". On the show TMI News , when the HYBE group was mentioned, two members Jang Gyuri and Lee Chaeyoung kept exclaiming, " That's our company. Our company is really good, isn't it? , even called President Bang Shihyuk " Our President" .
Although fromis_9's management company Pledis is indeed a subsidiary of HYBE, it operates completely independently, which means that fromis_9 is not directly related to HYBE. Moreover, Pledis has its own president, Han Sungsoo, that's why Jang Gyuri and Lee Chaeyoung's constant mention of HYBE and Bang Shihyuk makes the Kpop fan community extremely uncomfortable, many people even think that they are "seeing people". to catch them and make them".

2 fromis_9 members once made Knet "eye-popping" with their catch with HYBE and president Bang Shihyuk
Not long ago, in an online chat with fans, due to not knowing that the livestream had started, leader Saerom sighed and said, " It's so boring to die, I just want to hurry up and go home ." . This statement quickly made the Kpop fan community extremely angry, they thought that this was an attitude worthy of criticism. Even many fans of the group feel betrayed by their idols, when in front of them, "tao mai" but behind the camera, it's fake.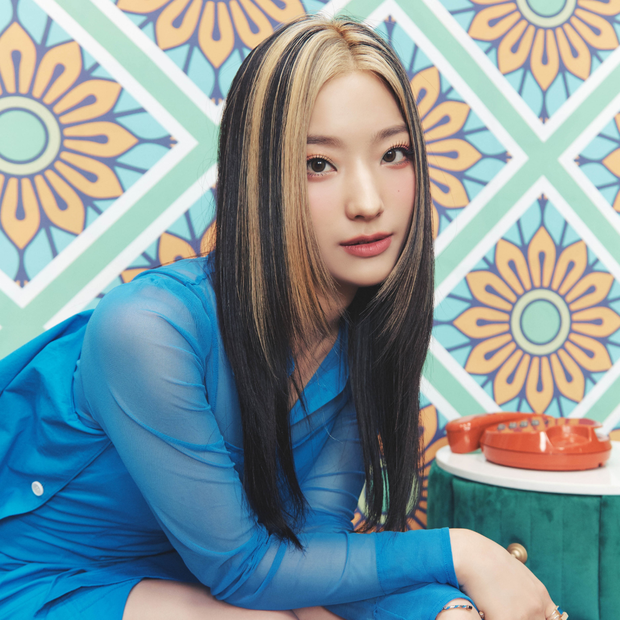 Although Saerom apologized and explained that he was just talking about the quarantine, many netizens still thought it was just an excuse.
Some netizens' comments about Jang Gyuri leaving fromis_9 :
– Actually, it's not surprising, she's more suitable as an actress.
– Great, now Jang Gyuri is no longer a cheater.
– Any group but this group can be disbanded.
– fromis_9 got the most popularity, then left the group, now change the name to fromis_8?
– Leaving this group is good for Jang Gyuri, hopefully his career will advance.
– Obedient, gentle, the son of a teacher. Stop being an actor, why stay in that group.
-Leave that unstable group, nothing more, what group has been popular since debut because of scandals.
– I think the group flops so much that they left, congratulations!
Source: Twitter