Since their debut until now, SM's 4th generation group aespa has always been considered the "dupe version" of BLACKPINK. With a 4-member team lineup, a strong girlcrush style and a fashion promotion from the beginning, aespa is likened to SM's BLACKPINK "dream" by the media. Whether intentionally or unintentionally, aespa does indeed have a lot in common with the senior group. This comparison was pushed to the climax after the 4 SM girls appeared at Coachella, where BLACKPINK made a special impression 3 years ago.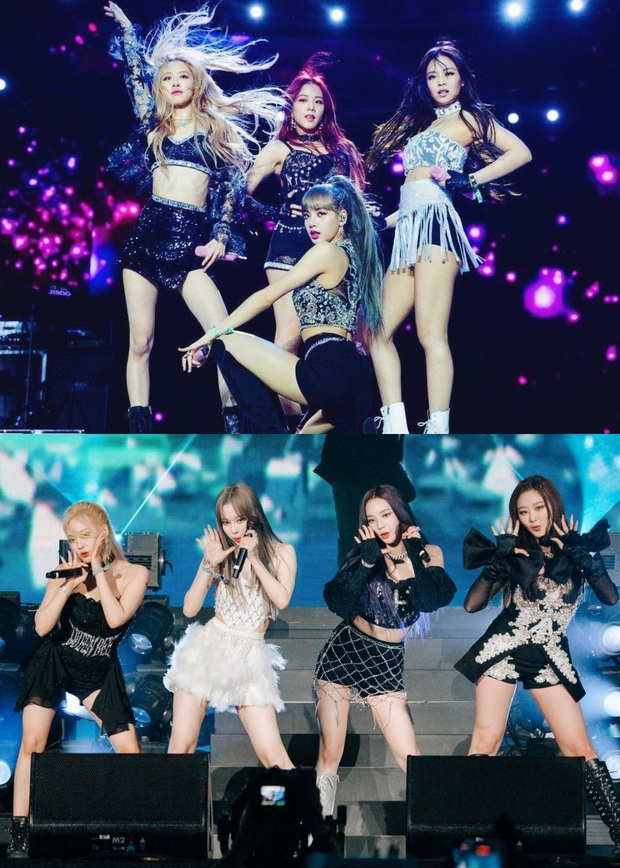 aespa is always compared with BLACKPINK because of the similar development path
I thought that aespa would always follow the senior, but recently, things have changed. Although they have many similarities with BLACKPINK, aespa also has a unique concept. In Kpop, this is the first group to promote in parallel with the AI version, which SM built a separate metaverse universe.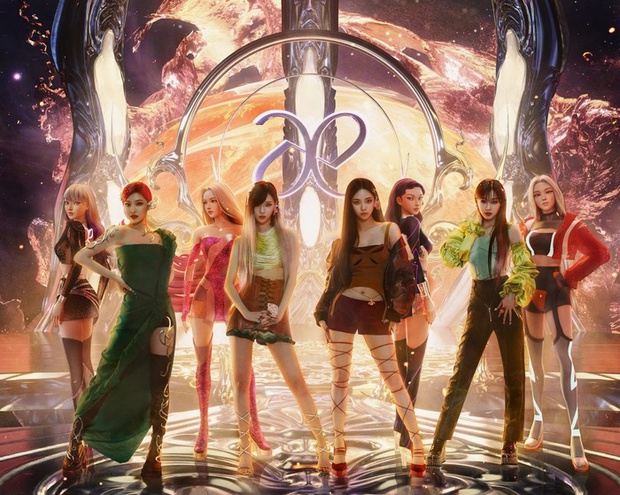 aespa is the first group in K-pop to promote a real-life model combined with a virtual reality universe
BLACKPINK accused of copying junior style
On July 29, BLACKPINK officially entered the virtual reality universe with the concert The Virtual combined with PUBG. And also from here, the YG girl group was compared with aespa juniors in terms of AI shaping in the concert and the special version of the MV Ready For Love. Many discussions have broken out on Korean social networks, people have compared pictures between two popular girl groups and obtained surprising results.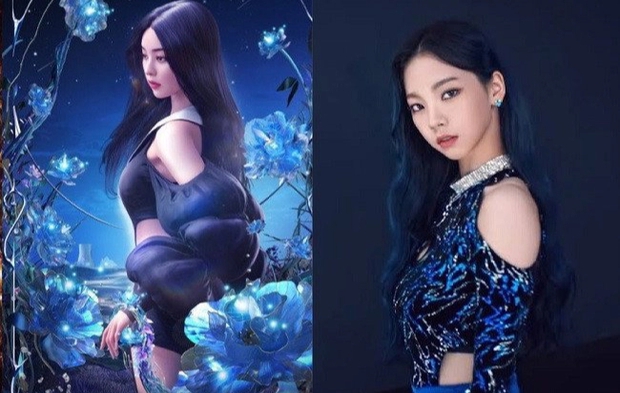 Jennie's image in Ready For Love looks "worse" to Karina (aespa)
Lisa's short hair resembles Winter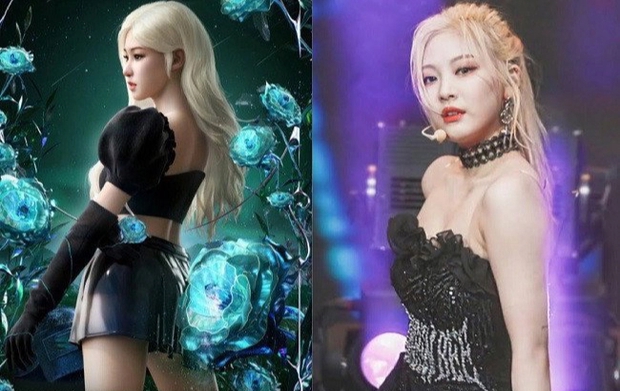 Rosé and Ningning are often placed next to each other because of their platinum hair
It is easy to see that the AI versions of 3 members Jennie, Lisa and Rosé are easily reminiscent of Karina, Winter and Ningning (aespa). Not to mention, the promotional image for The Virtual was pointed out by people as being inspired by aespa's graphic scene. Some segments in the MV Ready For Love are also compared to the SM girl group.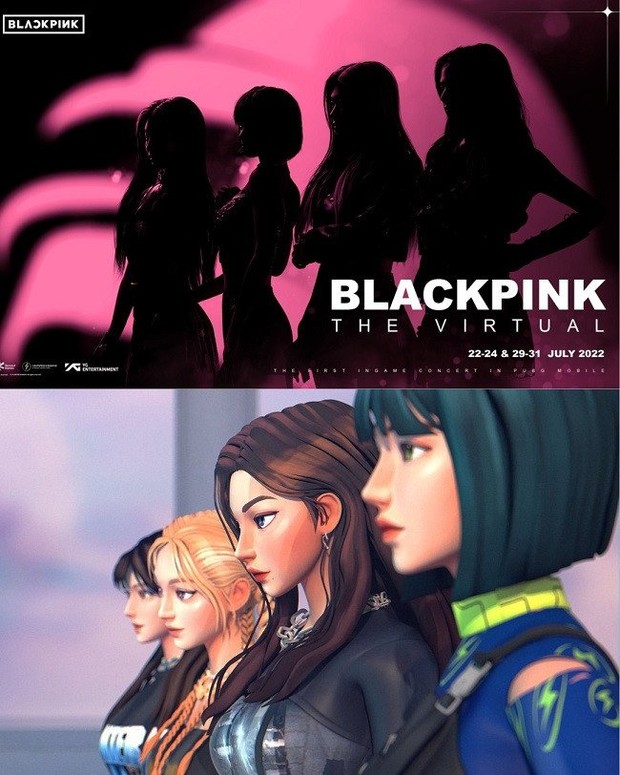 With the same photo angle, viewers are easily confused between BLACKPINK and aespa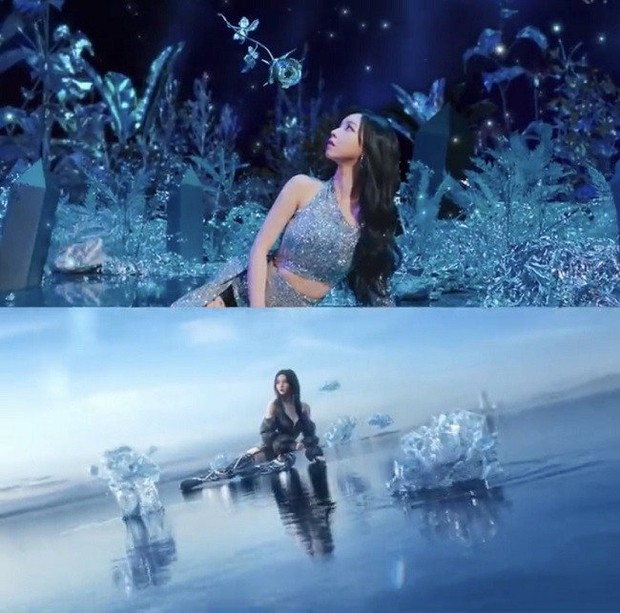 Scenes from aespa MV (above) and MV of BLACKPINK (below)
Some netizens were surprised at the similarity between BLACKPINK's MV and aespa's album concept:
– Isn't this basically just an aespa clone?
– I'm not a fan of either group, but the first pictures actually look exactly the same.
– Why are they so similar?
– When I saw Jennie's CG version, I also thought that she looks more like Karina.
What's the truth?
However, Ready For Love and The Virtual are not the first projects BLACKPINK experimented with virtual reality concepts. In September 2020, BLACKPINK released the Ice Cream performance MV and held the world's first virtual fansign event and received a good response. At this time, aespa has not been released yet. Fans have proven that the 4 YG girls are the pioneers to implement the AI concept.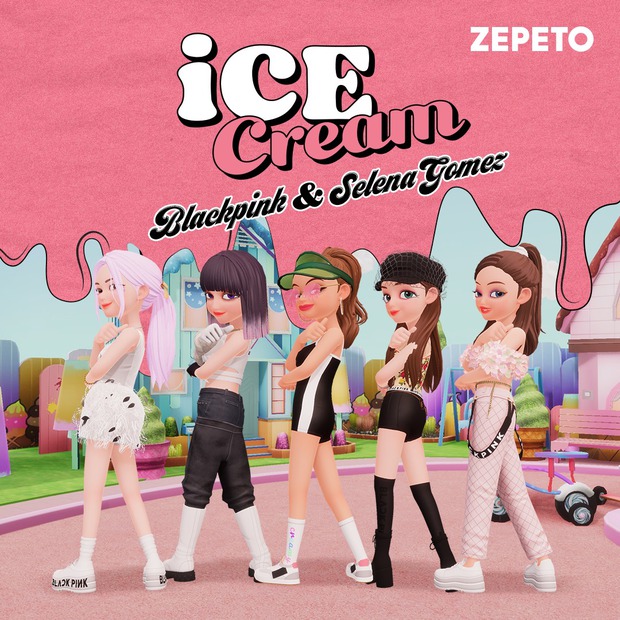 BLACKPINK has been performing virtual stage since 2020 with Ice Cream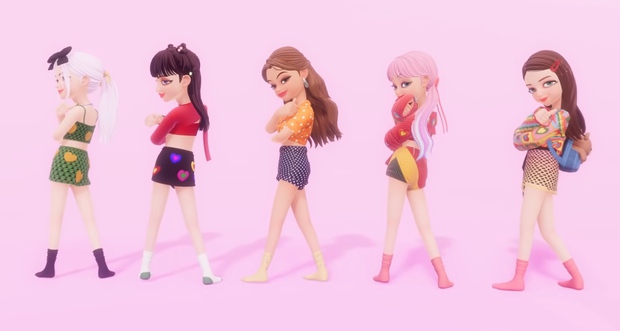 Besides, the orientation of the two groups is completely different. aespa has been building and promoting a virtual reality version since the beginning, which is a parallel part of the group's products. As for BLACKPINK, the AI versions are just part of the advertising project, the image is built from the actual creation. Therefore, criticizing BLACKPINK for "cosplaying" juniors is groundless.
With convincing evidences and arguments, BLACKPINK fans have successfully defended their idols against the accusation of copying aespa, but netizens' opinions are still in favor of the YG group:
– BLACKPINK was the first to implement this concept. Aespa fans just blindfolded their ears and saw what they wanted to see.
– What does BLACKPINK lack to imitate this group? Just the same concept.
– BLACKPINK is the one who started before aespa debuted. Why is this aespa concept?
– But aespa copied BLACKPINK first.
– I don't think it's possible to accuse BLACKPINK of copying because it only has black hair, blonde hair, and short hair. Those are the usual hairstyles.
– Isn't it just for BLACKPINK's game concept?
Source: allkpop