At exactly 0:00 on August 1 (KST), BLACKPINK made the public stir with the trailer confirming the comeback schedule. The global girl group with huge media effects immediately "covered" social media with their comeback information. Although not much has been revealed about the specific product and date, but this trailer of BLACKPINK is enough to make the public flock to the comeback after nearly 2 years of the global girl group.
BLACKPINK – BORN PINK Trailer
BLACKPINK confirms comeback schedule
BLACKPINK's 30-second trailer reveals only a few important pieces of information. In particular, the group's upcoming comeback will be called BORN PINK , with a 3-month schedule. BLACKPINK will release the opening song in August and September as the official album and start the World Tour in October. On the morning of August 1, YG confirmed that BLACKPINK will release 2 MVs with huge investment and lots of money. activities have not been announced.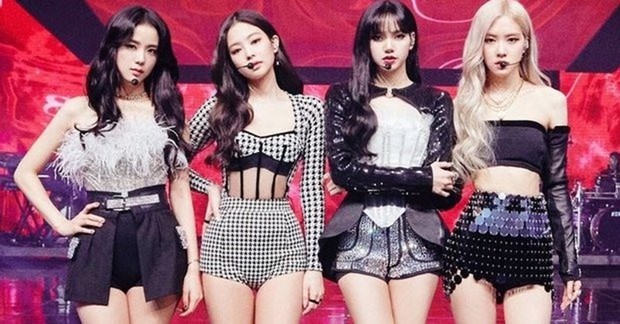 Finally, BLACKPINK has officially confirmed the comeback information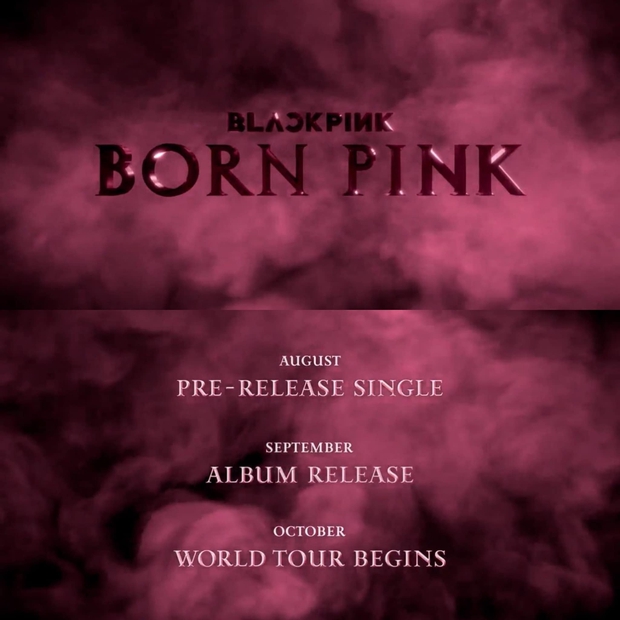 The information revealed by BLACKPINK through the trailer
The trailer has a huge number of views, "covered in pink" on social media right after its release
As the most influential girl group at the moment, the frequency of BLACKPINK's music product release is extremely meager. The YG girl group has left fans "starved for music" for nearly 2 years, so this comeback of the girls is like an explosion that made people stir. Unexpectedly, the trailer was released less than half a day, has received more than 5.1 million views and increased rapidly.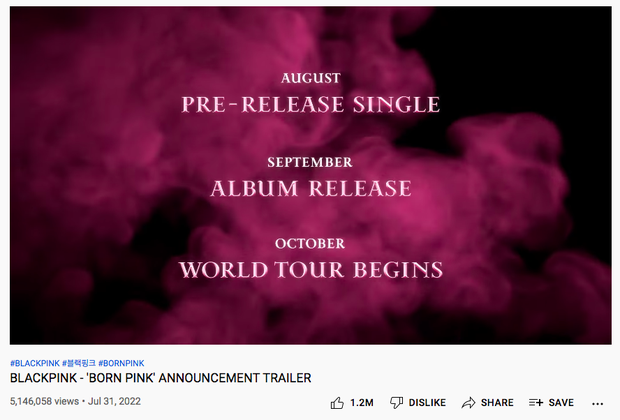 The trailer of BLACKPINK has received more than 5.1 million views and 1.2 million likes
Besides, BLACKPINK also covers almost every social media platform. The family members are all talking about this comeback of the 4 girls. The group keywords and comeback quickly trended #1, 2 Twitter globally, enough to prove the "real goods, real price" charm. Fans have also relied on the product release tradition, including the date of the MV's release, which will be around August 19 or August 26, and usually Blink's predictions are correct. That shows how great BLACKPINK fans' understanding of idols is.
In Vietnam, it is rare for any Kpop group to be able to "color pink" social networks with just a comeback schedule. Every comeback of BLACKPINK, not only interested fans but also non-K-pop audiences are also looking forward to YG girl group's unique and catchy concept and music.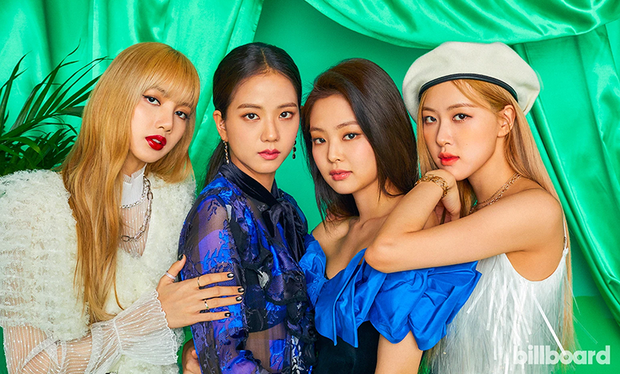 Some netizens' comments:
– I'm so hungry for music, listening to it for 30 seconds is emotional enough, what I need now is a 1-hour trailer.
-A lot of nonfans and antis came to check it out. 2 years already.
– I don't know if there are any other girl groups like BLACKPINK in the following genes? So popular that many of my friends don't like Kpop, don't watch Kpop, don't know which group or group, but when it comes to BLACKPINK , they know all the members, the group still plays music regularly.
-It's like when I scrolled through the newsfeed and saw the trailer of BLACKPINK, I was so happy I couldn't describe it.
– I'm so hungry for music, the influence of BLACKPINK's comebacks is always great.
– The queens made a gentle comeback with the trailer, but it trended loudly, the video on Youtube was foggy with more than 1 million views after 30 minutes.
The Queen is back for real.
Source: Twitter, YouTube