4 years since its release on June 15, 2018, "DDU-DU DDU-DU" surpassed one billion views for the first time in November 2019, and according to YG Entertainment: "If this trend continues, , it will be able to reach 2 billion views within this year".
Among Korean artists overall, MV views for "DDU-DU DDU-DU" are second only to Psy's global hit "Gangnam Style" (currently 4.4 billion views). But as the music video of a K-pop group, "DDU-DU DDU-DU" tops the chart. This is the first time that the MV of a K-pop group has achieved this "huge" achievement.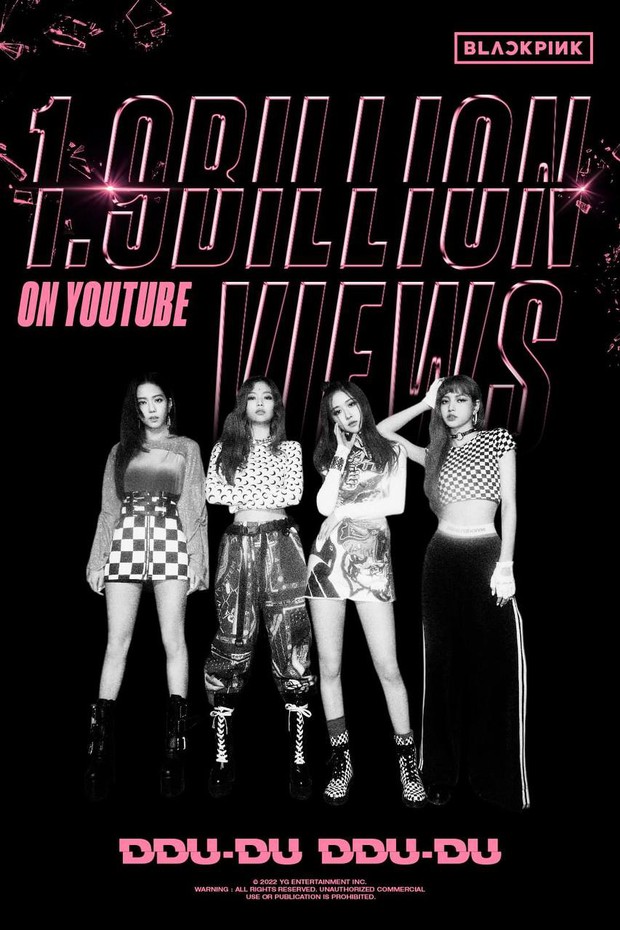 Another BLACKPINK MV that is also having a high number of views is "Kill This Love". This MV has 1.6 billion views.
The total number of views of BLACKPINK's videos on YouTube is 32 billion views.