2022 is a productive year for HYBE, not only celebrating the 9th anniversary of BTS's debut and promoting the members' individual promotions, but the company also launched two girl groups LE SSERAFIM and NewJeans. Right after LE SSERAFIM has been full of markets for the past two months, the new group NewJeans is considered to have the most potential thanks to its uniform lineup, unique music, and well-directed style from the beginning.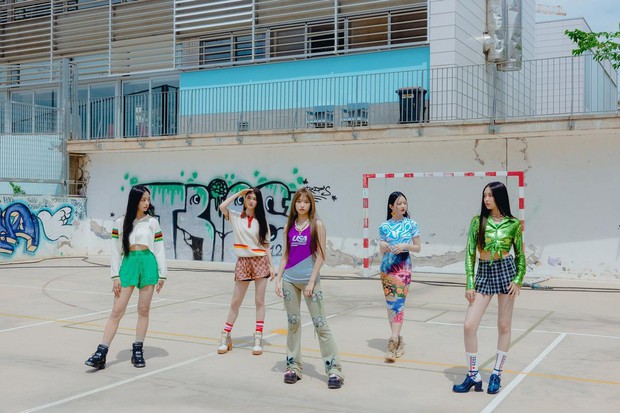 NewJeans has a unique Y2K style orientation right from the first MVs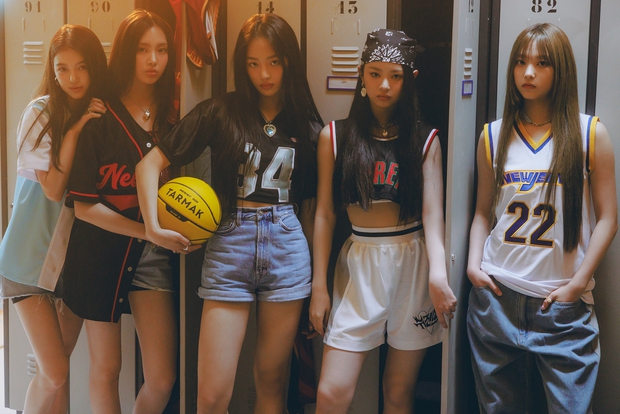 Korean media has revealed the huge capital of 16.1 billion won (more than 300 billion) that HYBE invested in ADOR, a subsidiary managed by CEO Min Hee Jin to launch NewJeans. The new girl group literally "takes a golden spoon" when it is bet by a leading entertainment group as a long-term project, creating a pioneering girl group of a new generation. For Vietnamese fans, NewJeans received special attention because Hanni is a female idol of Vietnamese origin.
Vietnamese female idol Hanni of NewJeans
HYBE's reputation and prestige is built on the foundation of the huge success of the global group BTS, which is undisputed. Until now, BTS is still the main group, the "backbone" of the company when every move of the group affects HYBE's finances. But BTS has entered chapter 2 of their career, the members have turned to invest in individual activities, HYBE hopes that NewJeans will continue to write BTS's success.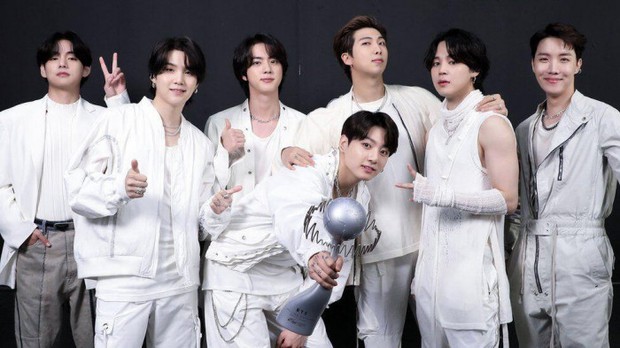 HYBE is looking to reduce dependence on BTS
Although it has not been officially debuted, NewJeans has been planned by the company and CEO Min Hee Jin to launch in a methodical and novel way. The group does not put member information first like normal promotion. NewJeans directly released the first MV " Attention " on July 21 to platforms and continued to release 3 MVs " Hype Boy", "Cookie " and " Hurt ", respectively, to make the audience curious about "BTS's new sister".
NewJeans – Attention
NewJeans' MVs are carefully and meticulously built in terms of concept, with the main style being a dynamic, slightly trending Y2K. NewJeans' music also received many compliments for its diversity in mixes and international trends. Therefore, it was not officially released until August 1, but the group has achieved a huge amount of album pre-orders on various platforms, and the MVs are on the top trending in Korea in turn.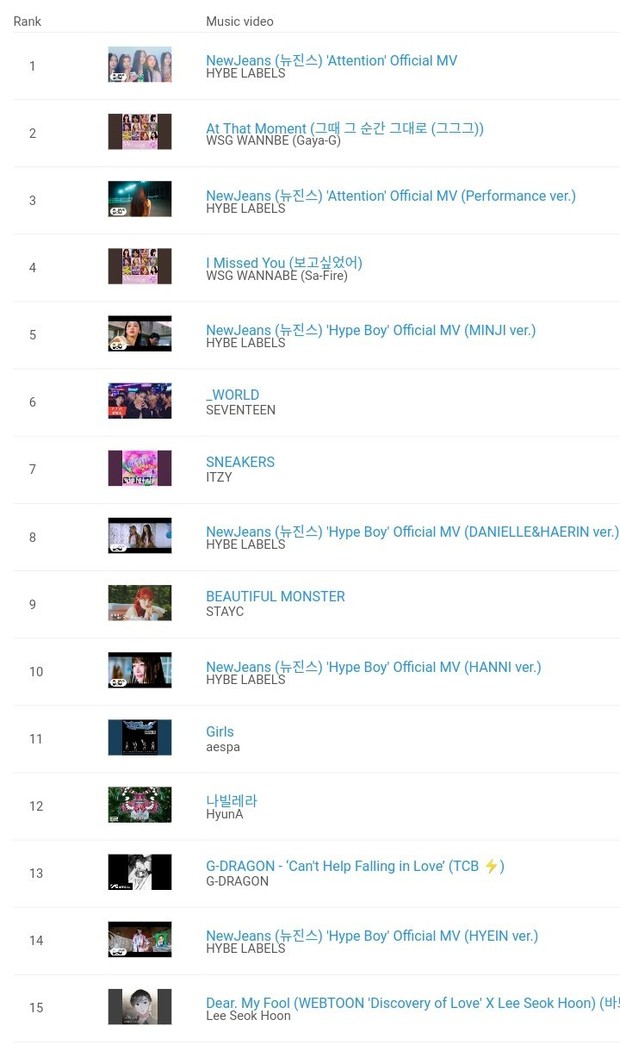 NewJeans' achievements on the top trending Korean YouTube music segment on July 25
Faced with information about the huge investment that HYBE has for the new girl group, people have divided opinions. Many people recognize that NewJeans are really "golden spoon" idols with huge debut costs, much higher than many groups of the same time. Besides, a part of BTS fans also think that HYBE wants to reduce its dependence on BTS but is still using the group's profits to invest in new projects.
Some comments from netizens:
– HYBE's new slogan: "Reduce dependence on BTS". I don't know how BTS will react if they read it.
– Write some articles and also try to include BTS with the name, to see how much dependence on BTS can be reduced.
– Not disappointed with the huge investment, the music quality is top-notch, the visuals are unique, and most importantly, the beauty is outstanding. Not yet debuted, but three MVs are more than enough for fans to swing, each MV is a different concept, truly eye-catching. Group praise.
– Reducing dependence on BTS, but where the money is to invest, the corporation did not say.
– It's natural for them to debut both girl groups like this, so they invested in LE SSERAFIM group. Let's debut an MV like a dance MV. But if the music is good, it should be recovered.
– The children of other rich families who were famous even before their debut were real.
– The real golden spoon is here.
Source: The Bell