On July 15, j-hope officially released his first solo album " Jack In The Box" and the title MV " Arson ". With strengths in hip-hop and dance, j-hope's album does not have a formula like other K-pop albums. The main dancer of BTS chooses a risky and unpredictable path, the color is full of personality. No longer a "small ray of hope" for fans, j-hope shows a deep side of the artist's inner self with torn longings that are revealed through each song and melody.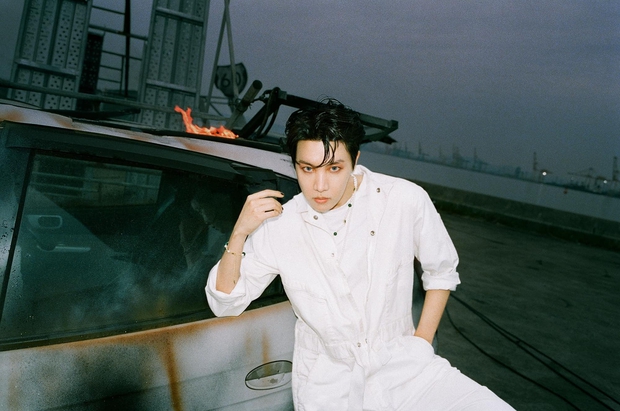 Arson and Jack In The Box's mainstream spirit is not as bright as what the public thinks of j-hope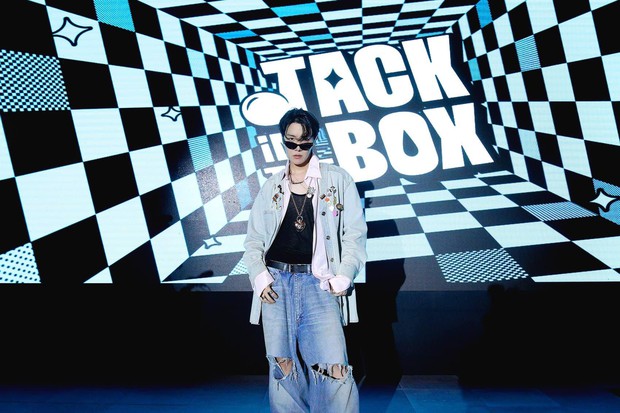 j-hope at the album showcase before the debut
Answering to Rolling Stone about his debut album Jack In The Box and being the pioneer of BTS's personal promotion, j-hope shared that he did not make the album thinking about who will be the first to be personally promoted. in 7 members. Everything came at the right time, and j-hope has been preparing everything for his album for 4 years straight. It can be seen that, from composing lyrics, producing music to the idea and spirit of the album, j-hope has participated in every stage.
RS: Although the BTS members have released several singles and self-recorded discs in the past, j-hope is the first to release a solo album. How to come to this decision?
Instead of thinking about who will release (solo album) first, while promoting as BTS, I asked myself the question "What kind of music can I do as a solo artist?" Is it BTS j-hope?" I always ask myself that question and come up with a plan… I realized I wanted to show more of the choreography, which people consider to be my forte. That's why I have Chicken Noodle Soup . But I'm starting to think that j-hope needs to show more sincerity in his music and that's what made me focus on Jack In The Box.
I think this is the correct and time wise choice, I ended up being the first because I didn't stop preparing. I didn't approach the project with the expectation of being the first to go solo.
RS: The whole world is about to hear Jack in the Box. How do you feel?
Half nervous, half excited. As the first person to have solo activities, I feel that I need responsibility and some pressure. Jack In The Box contains all the things that I myself want to do, I was so worried that I wondered: "Am I focusing too much on what I want to do?". This album really means a lot to me and most of all, I feel proud that it's coming out.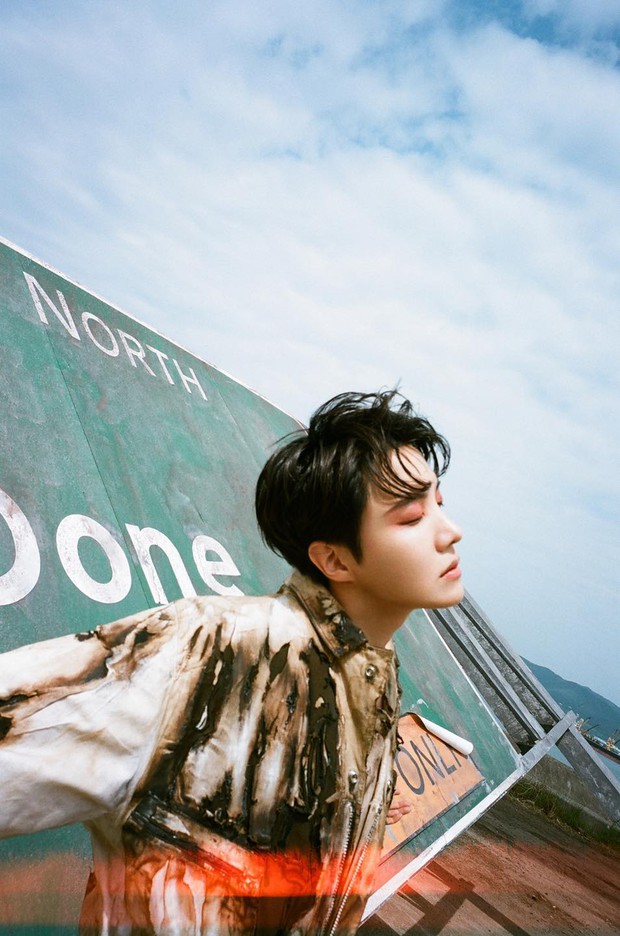 When promoting with BTS, j-hope is a ray of hope with bright and positive colors of the group. But in his debut album, j-hope did not hesitate to show the dark side of his artist's soul. An album separate from the K-pop market, with the masses will be hard to absorb music and too high on the artistic ego, but with the strong struggles inside, j-hope chooses not to chase after achievements and let go. drifting "mind" into music.
RS: You've been showing your dark side in 1Verse songs since 2015. Right to Hope World, even though it looks colorful on the outside, the lyrics show depth. Why did you decide to choose the "heavier" for both MORE and the entire album?
Since being a part of BTS for 10 years, I have experienced a lot. From there, of course there were stories I wanted to tell but I realized that it's hard to tell through music with the image of J-Hope at the moment. I felt the need to show some of my darker side…
I want people to realize that j-hope's image is not limited to bright or cheerful things. I can do this whole thing and have a more varied image. I wanted to attract this attention by challenging myself. I don't think much about the future. Just focus completely on what I want to do, what I want to show, what I want to show people.
That's the point, and Jack In the Box has those "rudis". When this album was released, I was a little nervous because it contained only what I wanted to do. I'm curious how people will react. But what I really want to say is that the album is filled with my soul and sincerity. In that way, it is a unique album and a very meaningful album because musically, it will serve as a stepping stone for j-hope to move forward.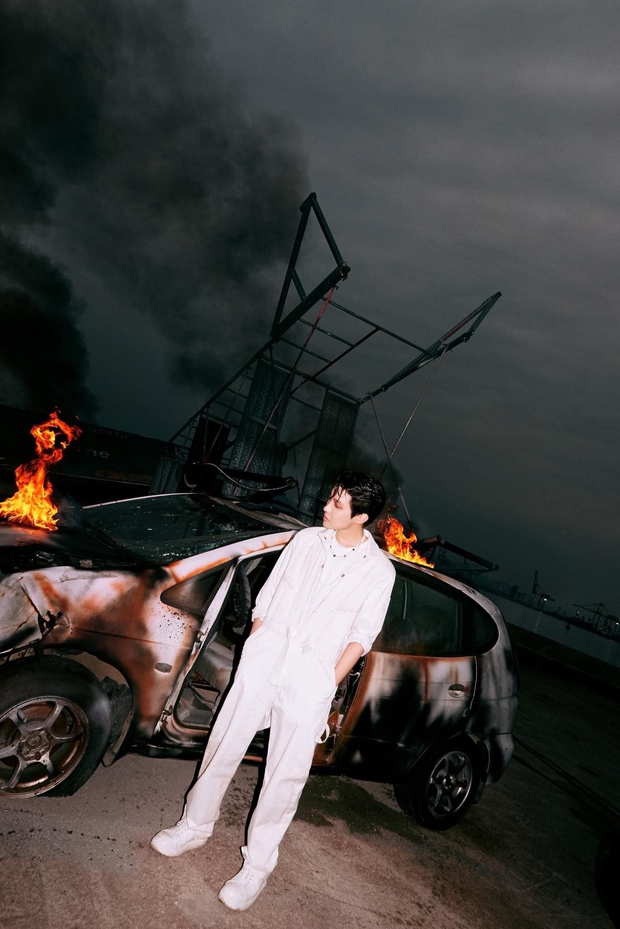 With the spirit that j-hope wants to convey through the entire album, Arson is the perfect title track to give a personal voice. " It has the fire, the passion that I want this album to possess," exclaims j-hope.
Arson, is the compact compilation of all the original thoughts and feelings that inspired the birth of the entire album. This is a fast-paced hip-hop track that outlines j-hope's ambitions and path to success with BTS. The track acts as the end of the album, and clearly shows what j-hope wants to express with Jack In The Box.
j-hope himself described Arson as a "turning point and crossroads of choices". Arson 's open ending in Jack In The Box directly leads to curious predictions about the future creations of the main dancer of BTS.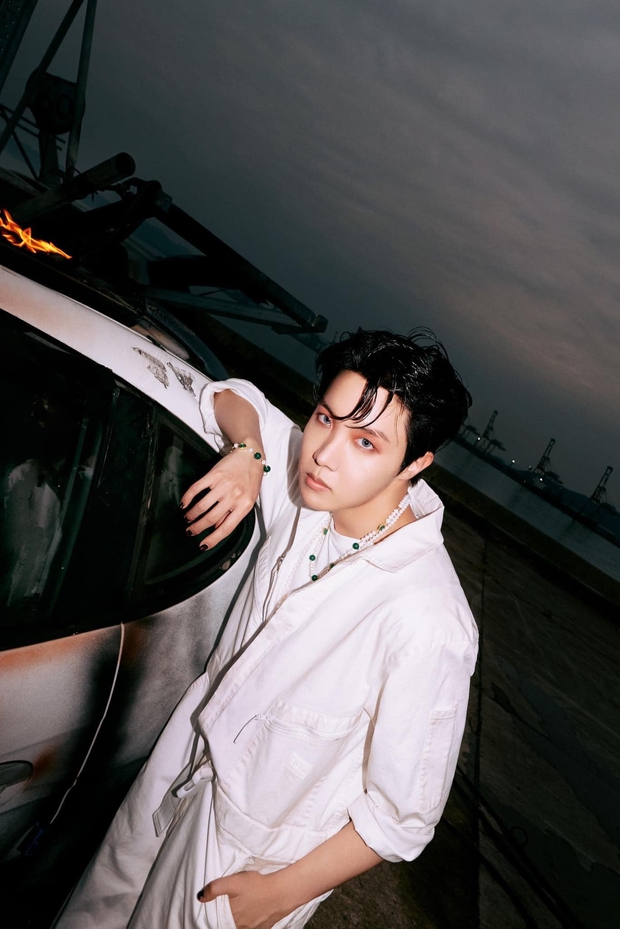 A bold and novel j-hope in the debut album
Source: Rolling Stone