On July 12, the news that all 9 members of the girl group TWICE had re-signed with JYP Entertainment made ONCEs (the group's fandom name) extremely happy and excited. Although the contract has not yet expired, the girls still decided to stay together, proving that their affection over time is no longer simply members of the same group.
All 9 TWICE members have renewed their contracts with the management company
However, TWICE's re-signing of the contract made many neutral Kpop fans once again skeptical about the appearance of Tzuyu in the group's lineup. Since her debut, Tzuyu has always been labeled "incompetent", because in addition to her goddess-like beauty, in terms of singing, rapping, and dancing, she has been criticized for being pale compared to the rest of the members.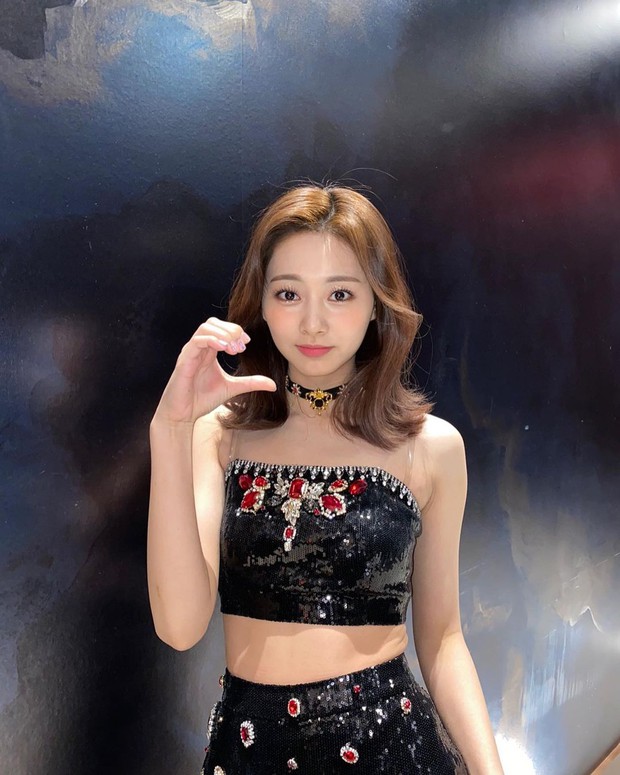 Although it's been 7 years since debut, Tzuyu's talent is always something that netizens doubt
Recently, a topic on social networks disparaging Tzuyu's talent is attracting the attention of many Kpop fans. The owner of the article thinks that Tzuyu is the second most incompetent member of the group because her voice has not improved even though she has debuted for 7 years, dances at a decent level, erratic visuals are sometimes drowned out when standing next to the rest of the members, expressive expressions was dumb and even compared her to a "woodman".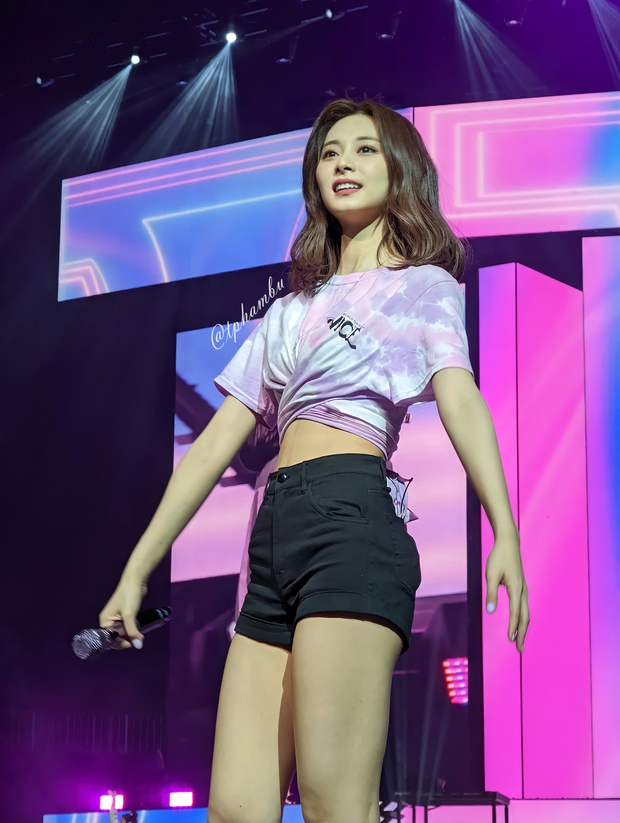 Beauty is Tzuyu's greatest strength, but she is criticized as "wooden"
Immediately after the article was posted, many fans left hundreds of mixed comments below. Some agree with the post's point of view, others think that Tzuyu's face is also a kind of talent that makes TWICE famous. Although TWICE's youngest member may be inferior to the rest of the members in singing and dancing, she has never done so badly that she broke the group's lineup.
Some notable netizens' comments below the post:
– I agree with the rest. But in terms of visuals, Tzuyu is always in the top visual gen3, the international review site also chose Tzuyu as the most beautiful face in the world in 2019?
– Actually, in TWICE, I don't see any outstanding talent. Everyone calls it enough to make a successful group. But don't call it useless incompetence.
-Tzuyu's visual is also a kind of talent right? Admittedly, Tzuyu also contributed a lot to TWICE's success.
– But she's also right, Tzuyu's rapping, singing and dancing are weak. The visuals are also normal, sometimes watching Sana and Mina fancams is even more eye-catching.
– Tzuyu may not be the best but she has never been so bad at singing or dancing that she broke the group, she always does well in her assigned position in the group. As for the visual, there is nothing to criticize because the media and international press are always praising it.
– Honestly, TWICE except for the main vocals, no one sings well, the dance, except for Momo, is temporary. This group has an even lineup, so it's fun to watch the stage, that's why it's called a dancer who can sing. In general, TWICE can put 9 people together, but if you define incompetence in terms of singing, rapping, dancing and stage, then the group of 9 you have to 6 is incompetent.
Source: FB, Photo: Twitter