On the afternoon of July 1, the weekly music show Music Bank took place with the appearance of a series of popular K-pop artists such as Nayeon (TWICE), Kep1er, Sunmi, LOONA, fromis_9,… Nominations for this week's trophy belongs to the song UP! by Kep1er and POP! by Nayeon. As a result, the rookie girl group won, bringing home the first trophy for the newly released song.
Kep1er won against senior Nayeon (TWICE) on Music Bank on July 1
Kep1er's victory over veteran senior Nayeon (TWICE) immediately sparked controversy in the Kpop fan community. Many people think that in terms of digital music, Kep1er's album sales can hardly match Nayeon – a member of a long-standing girl group with the largest number of fans in Kpop.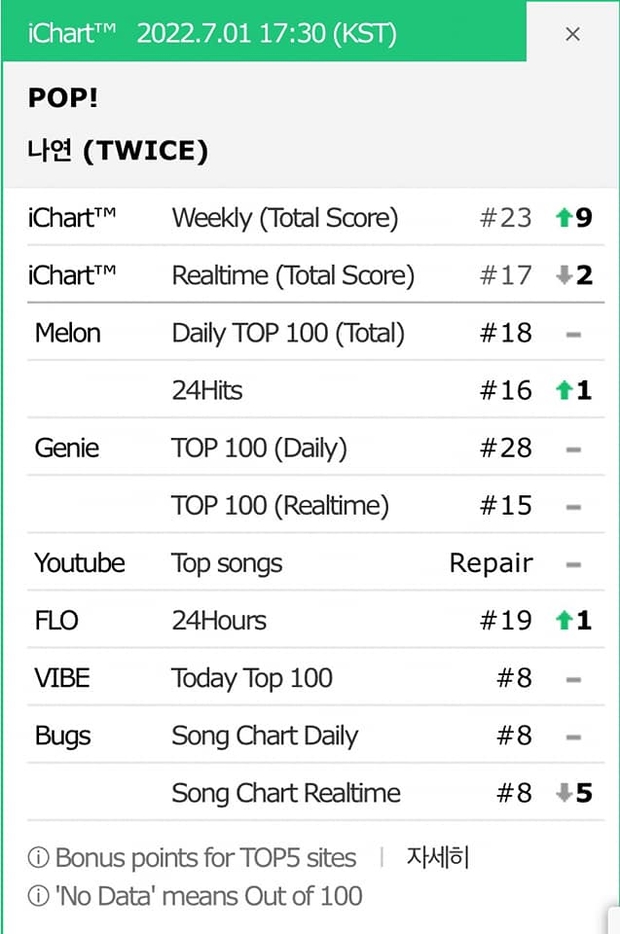 Digital achievements of the song POP! (Nayeon), and UP! of Kep1er, it has been "discolored" from iChart for a long time
But it can be easily seen that the only point that Kep1er is higher than Nayeon is also the main reason for the rookie girl group to win over the senior, which is the broadcast point. The fact that Kep1er's hotspot is up to 6000 makes many fans feel too unusual. Previously, Dispatch also accused Music Bank of cheating on scores to give the weekly trophy to "BTS's sister" LE SSERAFIM instead of "digital music monster" Lim Young Woong.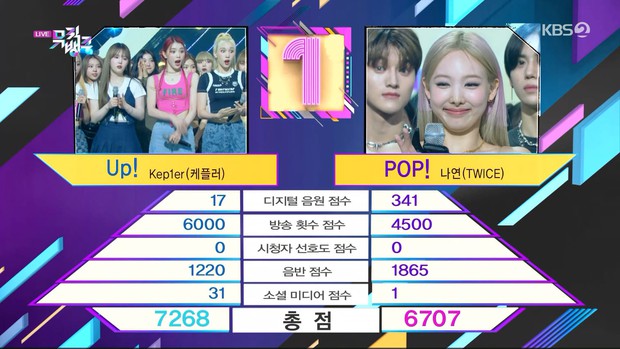 Kep1er's unusually high hotspot makes many people think that Music Bank continues to cheat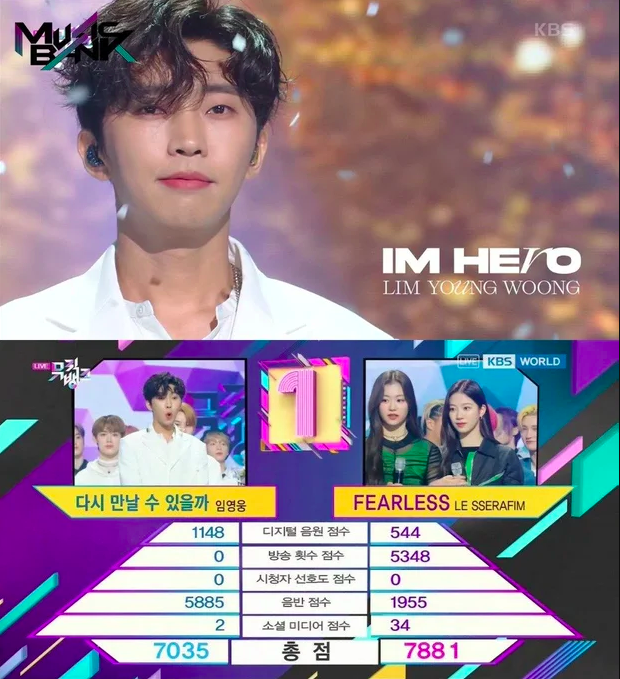 Lim Young Woong also lost to LE SSERAFIM for the same reason as Nayeon
Some comments from the Kpop fan community about Kep1er's victory over senior Nayeon (TWICE):
– Broadcast points have long been virtual. Even Lim Young Woong was played by Music Bank enough to understand how absurd this point is.

– Broadcast points are enough to send all other groups' achievements to the chicken coop.
-Does Music Bank want any group to win to give them such a high broadcast score?
– 6000 broadcast points, speechless. Digital with Nayeon's Album is enough to destroy this group.
– I don't know if the other group is afraid to hold the trophy, but everyone knows that 1st belongs to Nayeon.
– I feel sorry for Nayeon, she was clearly suppressed by Music Bank.
– I don't know if Music Bank is cheating, but because of the virtual hotspot, Nayeon has lost the trophy now, and Kep1er has a reputation for virtual achievements.
– Now albums and digital are like mosquitoes, the broadcast point is the most important hahaa.
– It's no wonder that Music Bank, even Lim Young Woong lost to LE SSERAFIM just because of the broadcast point.
Source: Facebook, Photo Clip: Internet