After a long time of social distancing because of the Covid-19 pandemic, Kpop has recently been bustling again when the distancing orders are gradually eased. The weekly music stage had fans cheering below, many large-scale events were held with thousands of spectators.
In particular, music festivals of many universities returned, attracting the attention of students and a large number of Kpop fans when inviting a series of famous names such as PSY, aespa, Red Velvet, IVE, (( G)I-DLE, Jessi, HyunA…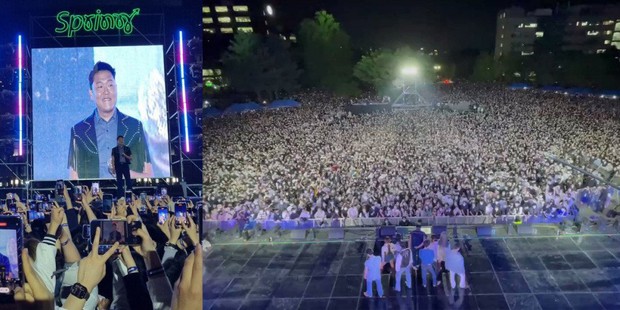 A large number of students and spectators came to see PSY at Sungkyunkwan University
PSY performed That That, turning Sungkyunkwan School into his own concert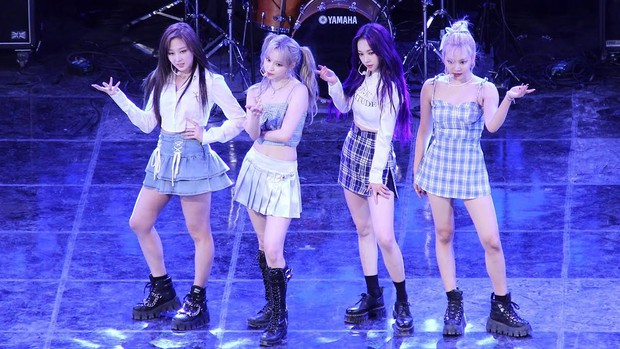 Besides PSY, aepsa is also a name that many university students love
Fancam aespa performing at Hanyang University
The fact that a series of famous Kpop names appear densely at universities has shown that music festivals here are no less hot than a concert or festival. However, to invite these idols, many universities have to pay a large price.
Not long ago, aespa was controversial when the university performance was 3 times higher than PSY but lip-syncing . Recently, another topic about the high salaries of Kpop idols when appearing at universities erupted into controversy, continuing to receive mixed opinions from the Kpop fan community.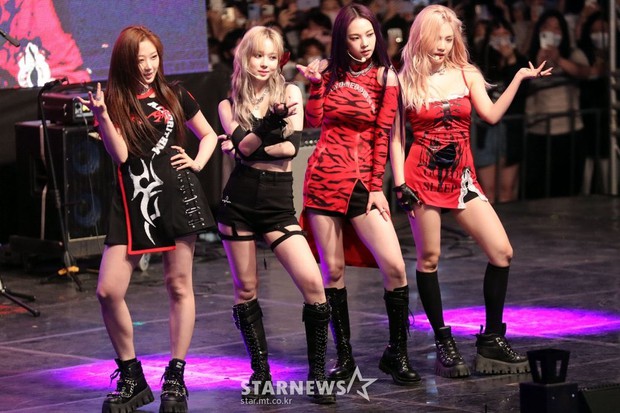 aespa was controversial when lip-syncing but the price is 3 times higher than PSY sunbaenim
Specifically, many sources revealed that the average cost to invite idols to perform at universities is about 30-40 million won (about 540-720 million VND). Some universities have publicly announced the cost such as: Busan National University invited the group WINNER with a salary of 27.5 million won (about 495 million VND), Gummy 13.5 million won (about 245 million VND); Chonbuk National University invited Paul Kim with a salary of 18.7 million won (about 335 million VND)…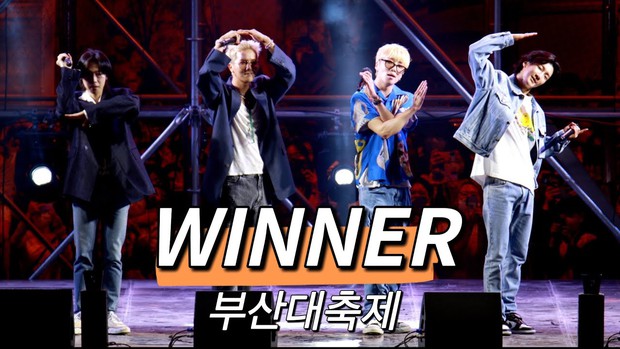 To invite WINNER, Busan University had to pay nearly 500 million dong
Immediately after the article was published, a series of comments left that it was too wasteful to invite artists with the above salary. Especially when performing at universities, where there are still many students with difficult circumstances, that money should be used to fund scholarships, it will be more meaningful. Some comments from Knet about the price of pay for Kpop idols to appear at university festivals:
– Is it necessary to invite artists to perform?

– That amount of money to fund scholarships for students is more.
– The university festival is supposed to be a place for students to perform, but this is such a waste.
– If you want to see celebrities, buy their concerts with money. There is money left to support students in difficult circumstances.
– What's the price in the sky? That money is used to rebuild the lecture hall and campus.
– What a waste of money for artists that do not bring any practical value, take care of helping students develop with that money.
– I hope that the culture of inviting artists to university will be eliminated soon.
-A few minutes of screaming in exchange for a year's tuition…
– Wordless with sand. With that money, schools can help students do dozens of more meaningful projects.
Source: Netizenbuzz, Photo: Internet, Clip: YouTube