Although social distancing orders in Korea have been eased, many people still wear masks when going out to ensure safety, especially Kpop idols when they often have to work in crowded places. .
Recently, some Korean reporters have faced criticism from the Kpop fan community. Fans are extremely indignant with the attitude of these reporters when they ask members of girl group fromis_9 to remove their masks to take pictures.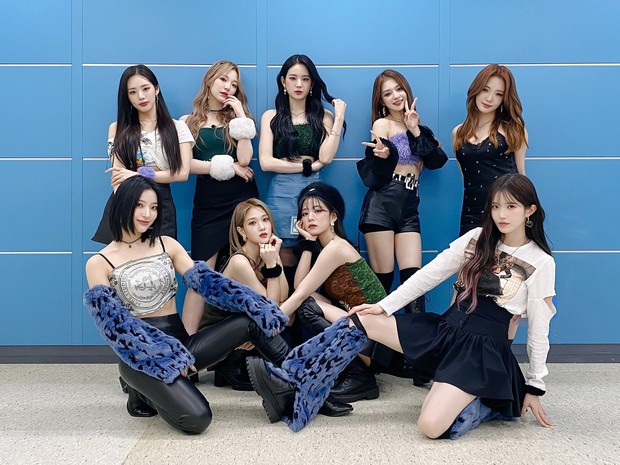 Netizens are defending fromis_9 and criticizing some reporters for being rude (Image: Twitter)
Specifically, on the way to the recording of Music Bank show for the first week, when all the members got off the car, only Jiheon was not wearing a mask. The reporters asked the rest of the members to take off their masks to take pictures, but the girls kept apologizing and explaining that they couldn't.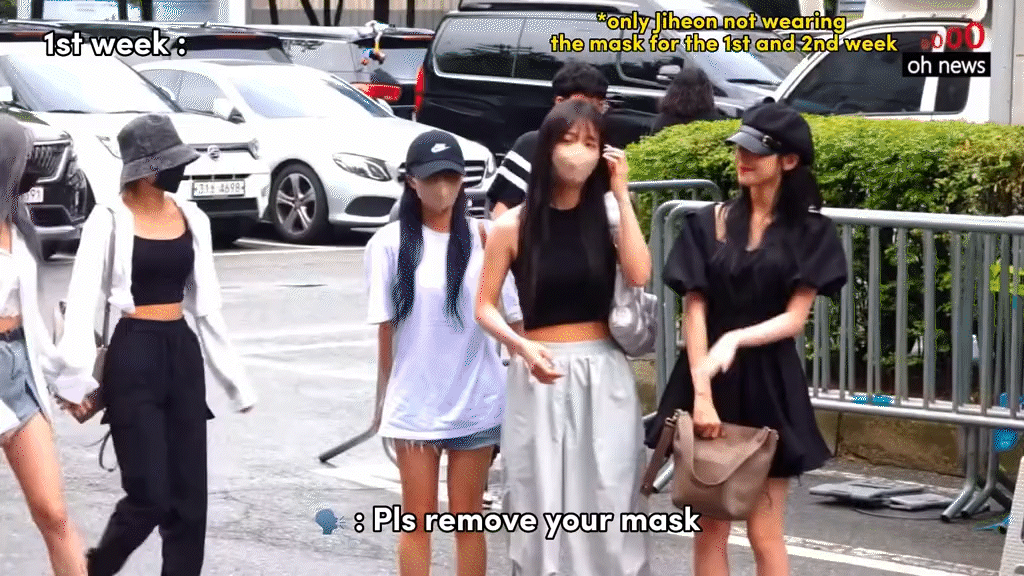 When fromis_9 walked down, only member Jiheon didn't wear a mask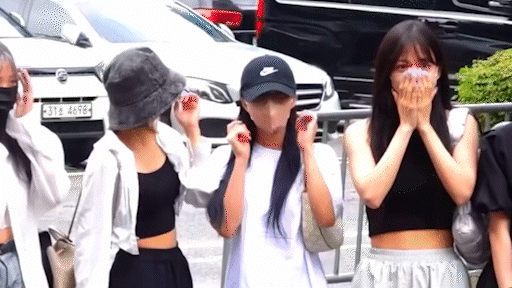 The members kept bowing in apology when asked by reporters to take off their masks
Despite the apology and polite behavior of the fromis_9 members, many reporters expressed their attitudes and complained that the girls seemed unfriendly. Some of them even compared the group to VIVIZ when adding, " Should have done something interesting like VIVIZ", "VIVIZ is really entertaining, they even do aegyo (cute gesture)." but",…
In the 2nd week's video to Music Bank, the members still wear masks and greet politely. Some reporters once again expressed their displeasure, saying that the group was too indifferent. Although the members did not specify why they were still wearing guns, at this point it was understandable.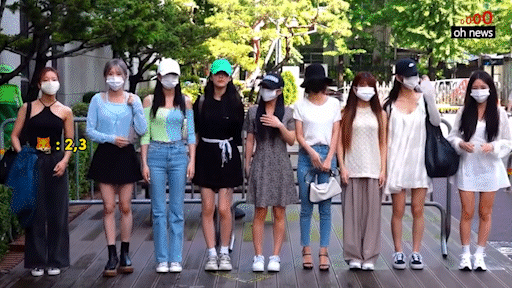 fromis_9 is still wearing a mask in the 2nd week and history bows to reporters
In the 3rd week when fromis_9 arrived at Music Bank's headquarters, the reporters once again asked the group to remove their masks and greet the camera as simply as possible. To the embarrassment of the other members, Saerom said that they will take off their masks next week. After hearing the answer, a reporter sighed and sarcastically commented: " Yes, it's best to be ."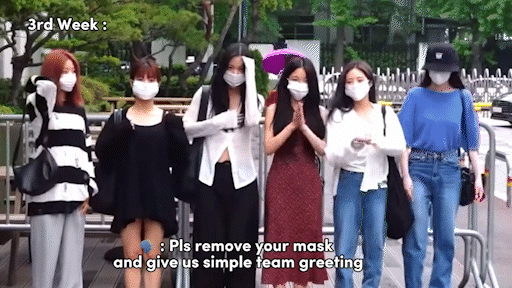 Saerom promises reporters that he will remove his mask next week
Earlier in this 3rd clip, many people also heard heavy sarcasm from reporters when fromis_9 did not remove the mask. However, after receiving a lot of criticism from netizens, the original sound of the video was replaced with another piece of music. Some rude comments from reporters that many fans have overheard:
– Knows that he will be asked to remove his mask but refuses to take it off every time.
-Are these girls thinking they're BTS?
-That's right, they're a girl group on par with BTS.
Immediately after the video was posted, many Kpop fans left a series of comments criticizing the account that posted this clip and the fact that they tried to edit to cover up the reporter's rude words to the group. female fromis_9. Some comments that drew attention from the Kpop fan community:
– Why did they upload this video? Do you think you're right?
– Are they editing the video because it went viral online and people are starting to criticize it? It's really funny hahaha.
– Thank you for showing us that reporters also have these types of genres .
– What I heard at first was very rude.
Source: Koreaboo