Recently, the brand new girl group HYBE/ADOR named NewJeans officially greeted the Kpop scene with a series of MVs Attention , Hype Boy and Hurt . Despite the surprise MV release, NewJeans quickly attracted attention from the Kpop fan community as well as the media because the group is a "junior" in the same company as BTS, TXT and LE SSERAFIM.
The NewJeans group name is inspired by the denim fabric that always lasts for years, is a favorite item of all ages and genders. With the concept that popular music is like clothing, an indispensable thing in everyone's daily life, NewJeans aspires to become a symbol of the era that you will feel comfortable listening to.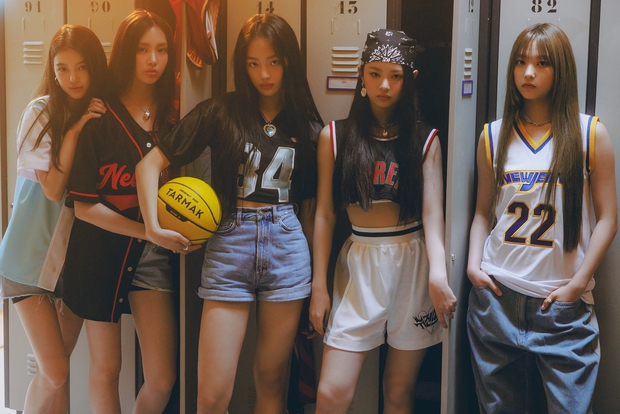 NewJeans aspires to become the iconic girl group of the new era
NewJeans consists of 5 members Hanni, Minji, Danielle, Haerin and Hyein. Although the group will officially debut on August 8, and the information about the members will soon be revealed by the management company, netizens quickly found out a few interesting points about the 5 girls. NewJeans. With extremely luxurious and eye-catching looks, along with information about the "fine" talents of each member, NewJeans promises to be a bright girl group that causes Kpop storms in the future.
1. Hanni
Hanni is the member who gets the most attention from Vietnamese fans because she is of Vietnamese origin. The female idol, whose real name is Pham Ngoc Han, was born on October 6, 2004 (Libra Palace), has a father from Hanoi and a mother from Ho Chi Minh City. Ho Chi Minh, used to live in Australia since childhood.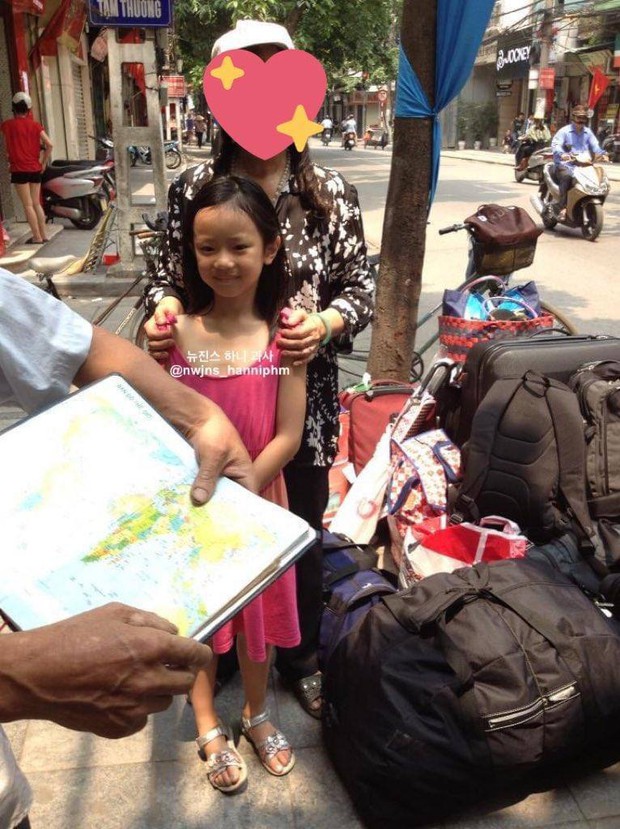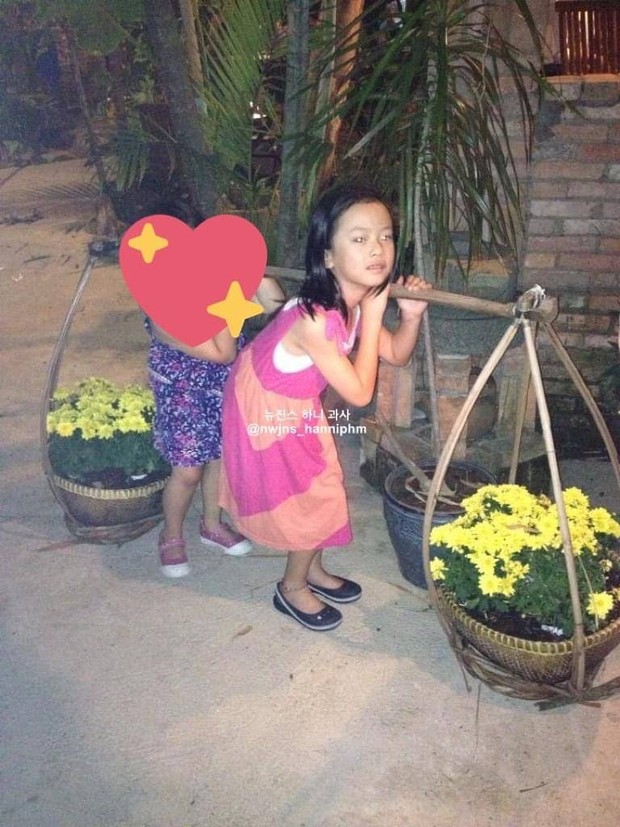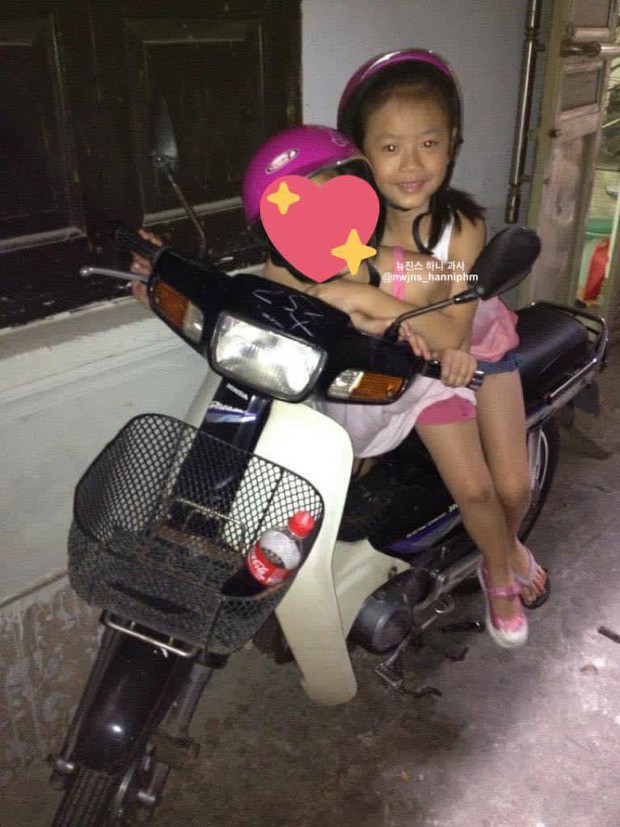 Hanni's image on a visit to Vietnam makes fans excited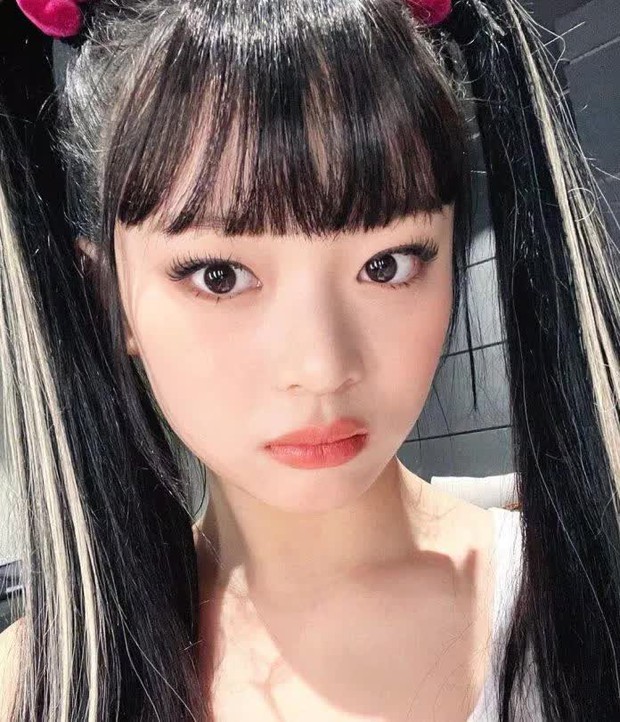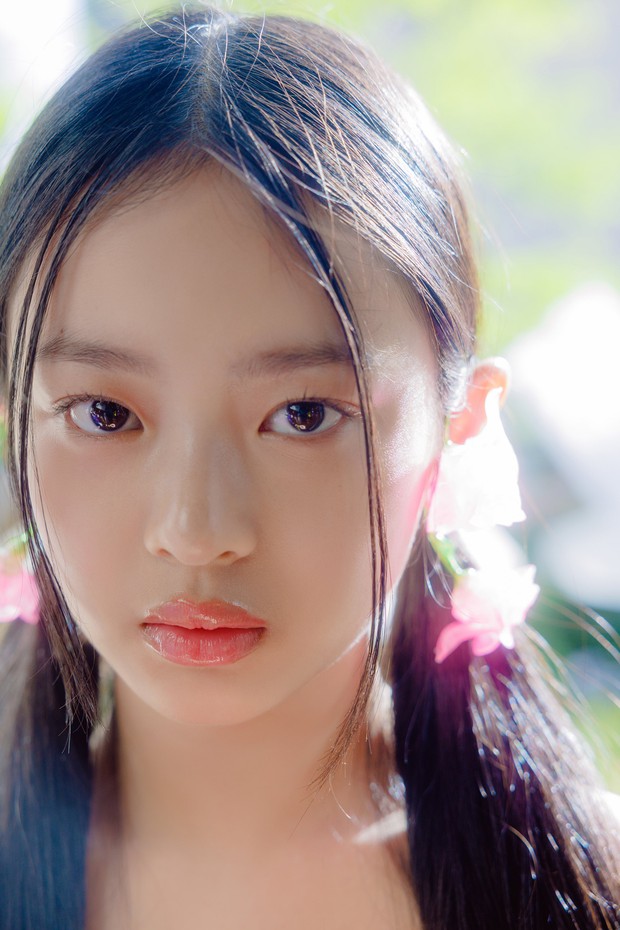 Hanni is the first Vietnamese member to debut in the same company as BTS
Because she used to live in Australia, she is fluent in all 3 languages: Vietnamese, English and Korean. Hanni once appeared in BTS's Permission To Dance MV with a chubby face and lovely glittering eyes, so she was nicknamed "Cherry" by fans.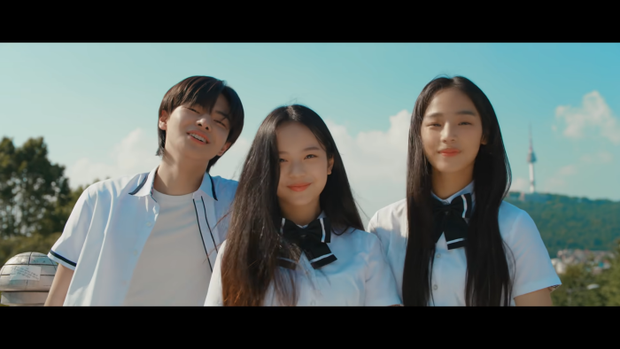 Hanni (center) in BTS's Permission To Dance MV
Before passing the global audition of HYBE in October 2019, Hanni was a member of the dance group AEMINA Dance Crew. The female idol only took 2 and a half years of training to debut as an official member of NewJeans, becoming the first Vietnamese-born idol to debut under HYBE – the leading Kpop entertainment company at the moment.
2. Minji
Minji's full name is Kim Minji, born in 2004 in Korea. Before joining HYBE, she used to be a trainee at Source Music company in her 2nd year of high school.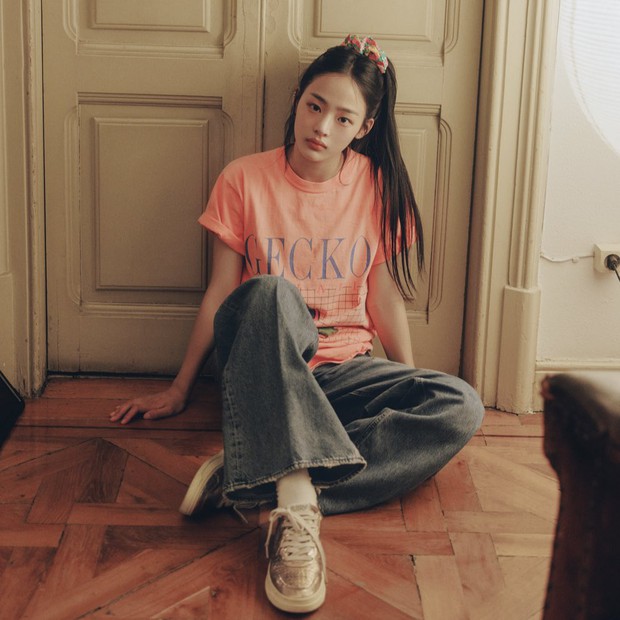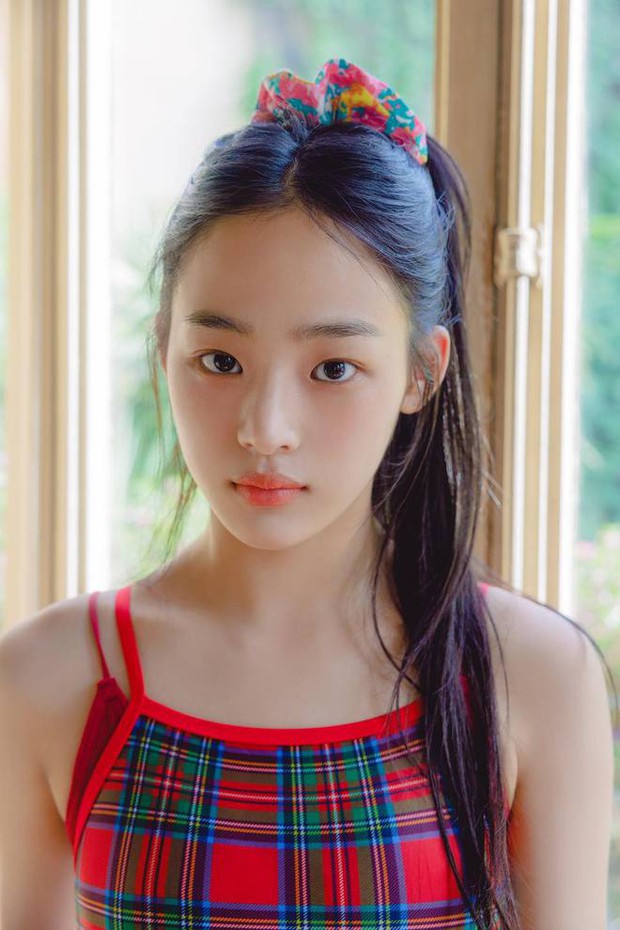 Minji used to be a trainee of Source Music
Minji also appeared in BTS's Permission To Dance MV with Hanni. Previously, she attracted the attention of the Kpop fan community when the female idol's profile appeared on the poster of HYBE's global trainee selection in 2019.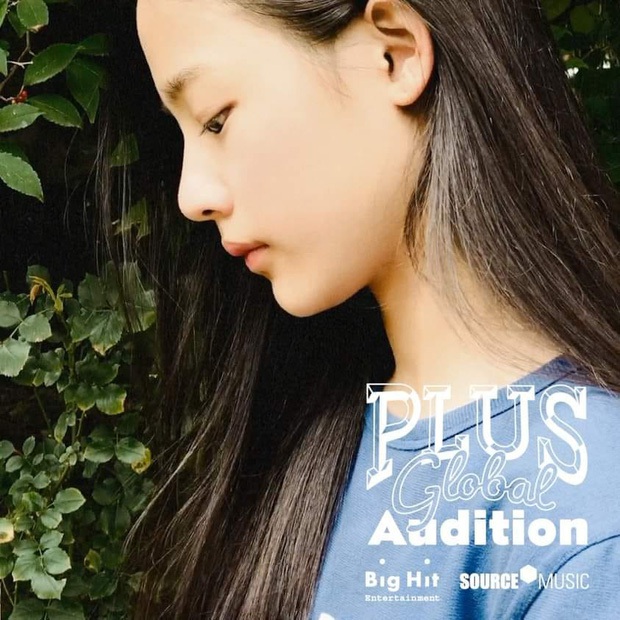 Minji appeared on HYBE and Source Music's global trainee selection poster
With perfect facial features, especially a straight high nose bridge, many people predict that Minji will take on the position of visual (representative face) of NewJeans.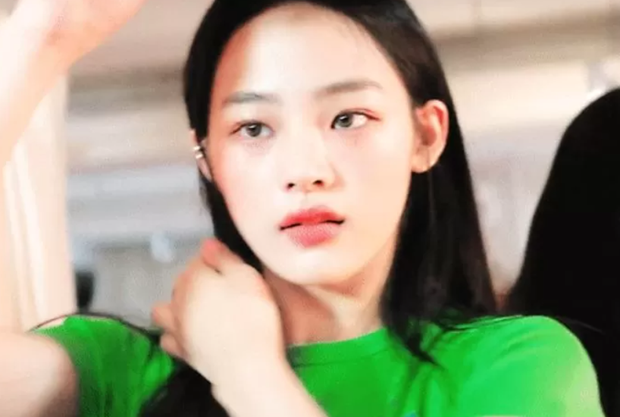 With a beautiful face without dead corners, Minji is predicted to be the visual of NewJeans
3. Danielle
Danielle real name is Danielle Marsh, Korean name is Mo Jihye. She was born on April 14, 2005 (Aries sign), has an Australian father and a Korean mother. The female idol has been training at HYBE since the beginning of 2020.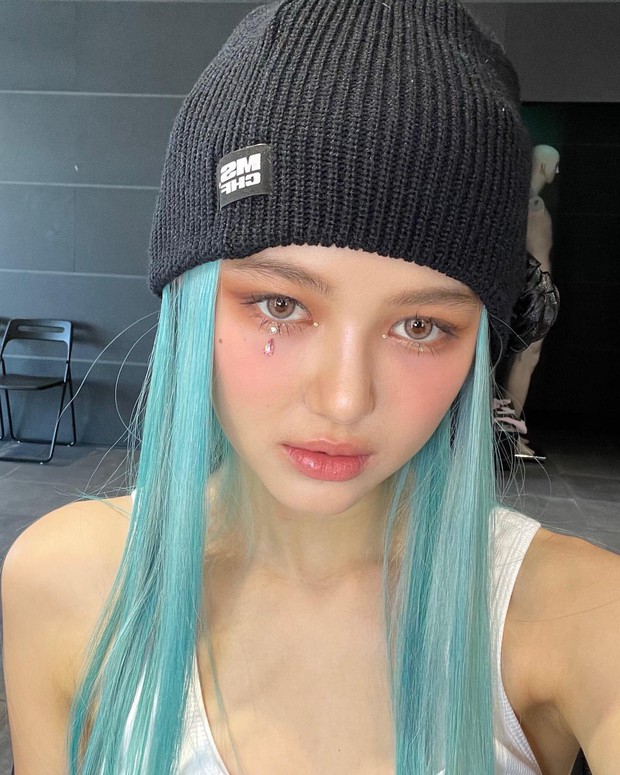 Danielle's attractive face
Like Hanni, because she lives in Australia, Danielle can speak both English and Korean fluently. For many people, Danielle is a new face, but for older Kpop fans, she is too familiar, because when she was young, she appeared on some famous TV shows in Korea such as Rainbow Kindergarten, Jesse's Play Kitchen. , My Heart's Crayon, Shinhwa Broadcast,…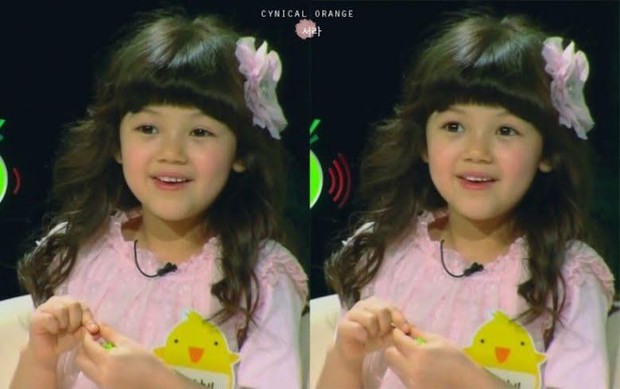 Danielle is a child face that is so familiar to many longtime Kpop audiences
In particular, there is an interesting information about Danielle that makes many people comment that she is a "rare" of the HYBE family, that is, the surname Mo in Danielle's Korean name is very few people have, only about 20,000 (0.04%) people. Koreans have this surname.
4. Haerin
Haerin's full name is Kang Haerin (2006), born and raised in Gimcheon, Gyeongsangbuk-do, South Korea.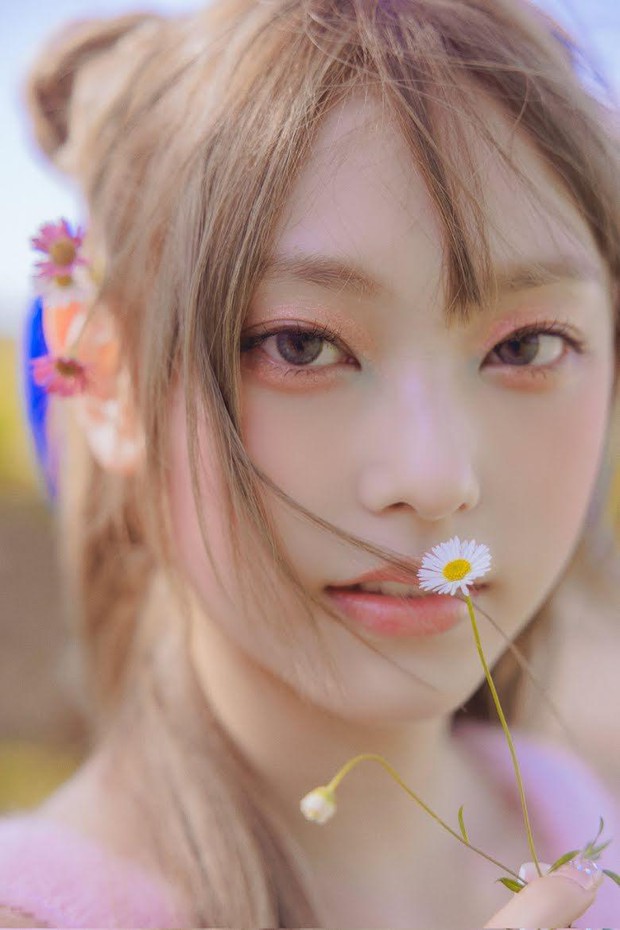 Close-up of Haerin's face
Although she is Korean, she can still speak English fluently. Although young, Haerin knows how to play pansori ( a type of music performed with traditional chamber music ) and is also nicknamed "dubbing queen". With many unique talents, Haerin is considered by many to be a member of NewJeans' entertainment shows.
5. Hyein
Hyein's full name is Lee Hye-In, born on April 21, 2008 (Taurus) in Incheon, South Korea, the youngest brother of NewJeans.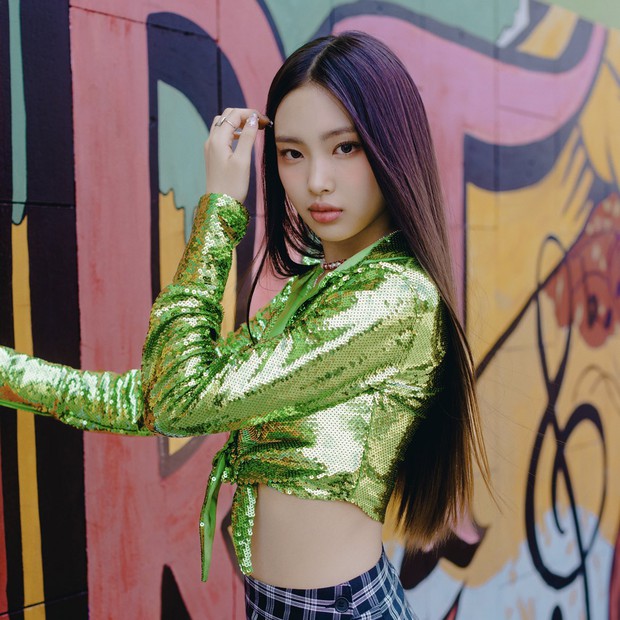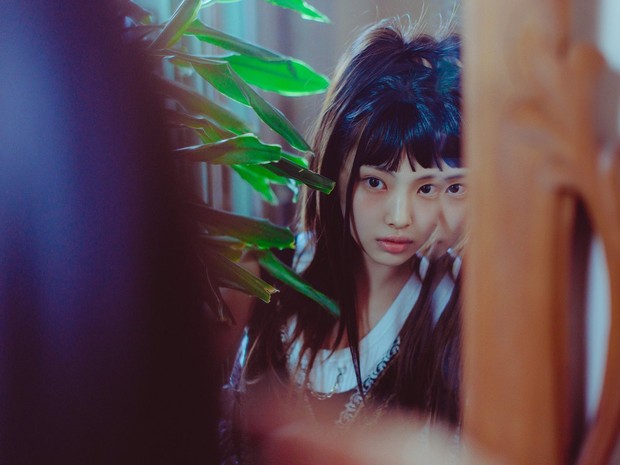 Hyein – NewJeans' maknae
Hyein once appeared on the program Play With Me Club of YouTube channel Pocket TV, sharing about the life of a Korean girl trained to become a K-pop idol. During the show, she once revealed that she was a true fan of BTS and also dedicated a corner to display the idol's photos and goods.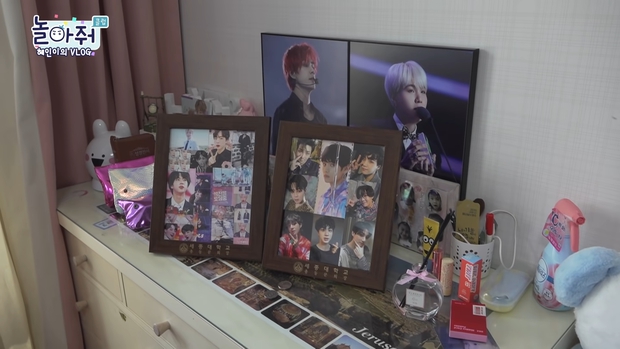 Hyein's BTS photo and goods display corner
In addition, before debuting, Hyein had the opportunity to meet other artists of HYBE such as member Yeonjun of TXT. Many netizens commented that she was the most successful fangirl when she debuted in the same company as her idol.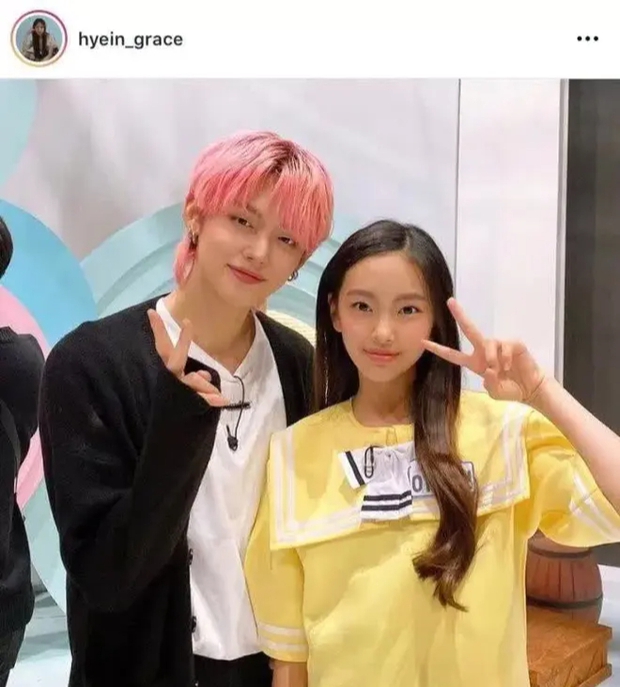 Hyein took a photo with Yeonjun (TXT)
Photo: Twitter, Clip: YouTube