After the success of boy group BTS, both HYBE and Source Music have high expectations for Le Sserafim – the company's first girl group. Many strong statements were made by the company, such as "the group will stand at the top" or "the group's name is an anagram of the phrase I'M FEARLESS, as a guarantee of the spirit and strength of the company." strong invincible".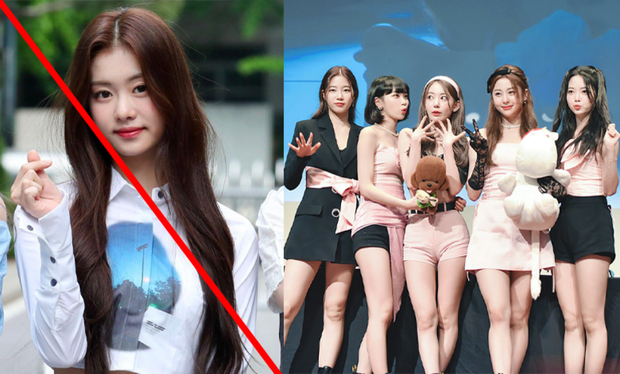 After there was official information about Kim Garam's debut with the group Le Sserafim, rumors about the singer's bullying behavior spread even more rapidly. The "fire" spread further when a person confirmed that Kim Garam's bullying behavior was once handled by a school violence committee, and this person received a lot of supportive comments.
At that time, Le Sserafim's management company tried very hard to put out the fire, such as denying all allegations and claiming that Kim Garam was the victim of bullying and cyberattacks. In a statement, the company even said it would take "zero tolerance" legal action against those who made allegations against Kim Garam.
After this announcement, Le Sserafim and Kim Garam temporarily had a sweet "honeymoon" with the resounding success of their first album "Fearless", released on May 2. In his first official interview, when asked about the allegations, Kim Garam replied, "It's hard to say anything about it right now. I'll work hard as a member of the group." Le Sserafim"; and leader Kim Chaewon said, "The company will take another opportunity to talk about this issue in more detail."
However, Le Sserafim's "honeymoon" ended quickly, when a detailed profile of Kim Garam's case at his alma mater was revealed on May 15. On Korean social networks, a post that has attracted 500,000 views has revealed details of Kim Garam's bullying investigation results in 2018. In which Kim Garam received a 5th degree punishment, he had to complete the following tasks. special education courses and psychotherapy.
Soon after, a law firm confirmed the existence of the above leaked document, fanning the flames of public anger. Said to be the victim's representative unit, this law firm claims that the victim was forced to transfer schools after being bullied by Kim Garam's group. This person became even more depressed when he learned that Kim Garam was about to debut as a youth idol, and suffered a lot of attacks and harassment from Kim Garam's supporters.
The efforts of Kim Garam's management company only seem to "add fuel to the fire", saying that the law firm's side is one-sided and intentionally detrimental to Kim Garam. However, just a few days later, this company announced that Garam will temporarily cease operations from May 20 and Le Sserafim only operates with 5 members. On May 24, there were rumors that the management company was working hard with the victim to bring Kim Garam back to work. The case fell silent for about 2 months.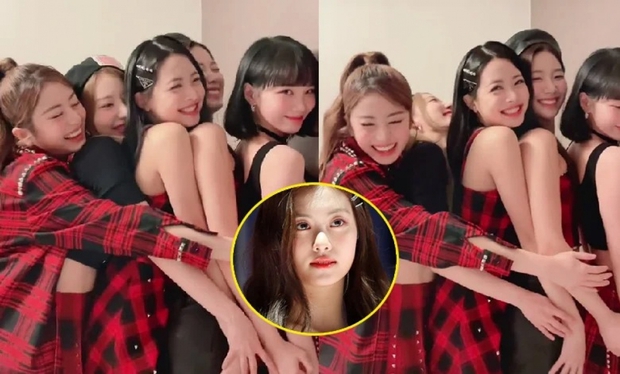 Le Sserafim is back in action and Kim Garam is gone. Source: Kbizoom
The move of the management company is no different from the end of Kim Garam's short career as a K-pop idol, because it is rare for Korean artists to be able to restore their reputation after incidents of violence. Street. Previously, Soojin – a former member of group (G)I-DLE had to withdraw from the entertainment industry because of such noises, despite being at the peak of his career and having a large number of fans.
As of now, Kim Garam has yet to issue a statement of his own. If counting from the date of introduction (April 5) until receiving the notice of suspension from the management company (May 20), this 17-year-old female singer only has about 6 weeks of activities with the group Le Sserafim. She became one of the fastest artists to be kicked out of a group in K-pop history.