On the afternoon of July 7, the weekly music show " M Countdown " was held. This week's trophy-nominated song is POP! by Nayeon and Stay This Way by girl group promis_9 . Surprisingly, promis_9 easily won the trophy against heavyweight rival Nayeon.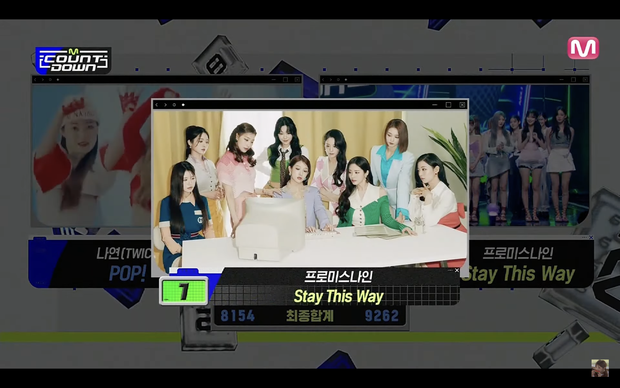 Promis_9's confusing victory
However, after the results were announced, a series of doubts continued to arise. Netizens put a big question mark in front of fromis_9's unusual score. According to some netizen analysis, Stay This Way , although ranked 14th on Gaon chart, is … disappearing on other music charts. In addition, the score is also a matter of concern when the group's digital score skyrocketed and reached the maximum score of 5000.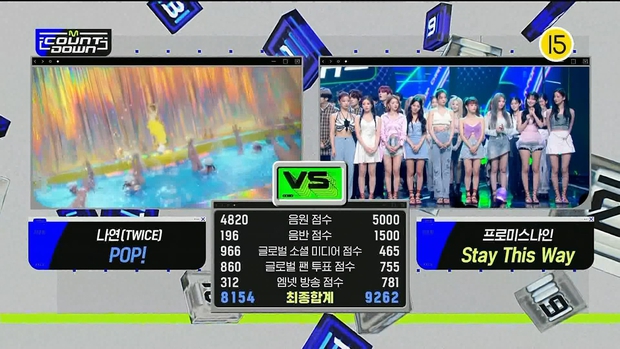 Lost on charts but fromis_9's digital score hit a record
This victory of fromis_9 like adding fuel to the controversy on the forums. Because trophy fraud on music shows has long been a painful problem in Kpop, a series of famous stars have lost their trophies unjustly because of the confusing way of accumulating points by stations. There are a few cases such as "digital music monster" Lim Woong Young being defeated by rookie LE SSRAFIRM or recently Nayeon lost a confusing trophy to Kep1er.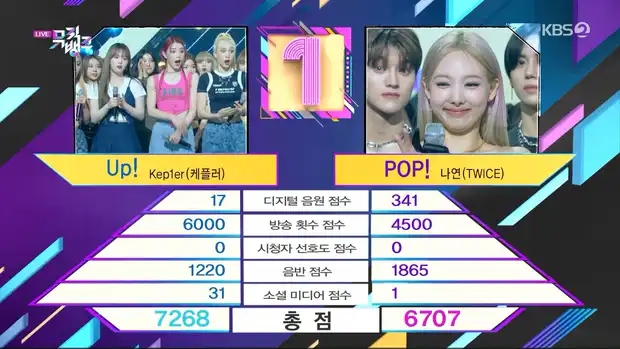 "Rabbit" Nayeon also regretfully lost the Music Bank trophy because of the station's confusing scoring method.
While the controversy has not shown any signs of cooling down, some netizens have raised their voices to demand the authorities to intervene and investigate to return justice to the artists. Also on the same afternoon, KMCA (Korea Music Content Industry Association) officially spoke up.
As explained by Mr. Choi Kwang Ho – General Secretary of KCMA, Bugs has a flaw that does not authenticate accounts for under 14s. Therefore, some fans took advantage of that to register accounts. continuously. By giving the wrong year of birth, they can repeat the registration and download songs over and over again. After downloading the song and counting 1 download, they will unsubscribe and so on. Of course, this is a completely prohibited practice on the Bugs platform, its implementation also counts as cheating.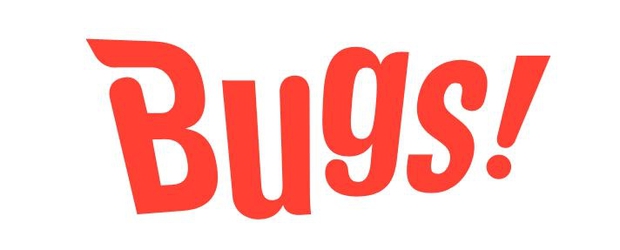 Taking advantage of Bugs' vulnerability, some fans have tried to improve their idol's achievements
Some comments from netizens:
– Music shows are getting more and more trashy. Obviously circumventing fraud laws but also playing the role of the victim.

– Nayeon is so messed up, she really has a talent for poetry. Normally, that achievement has to hold 6, 7 trophies, which is less.

– Is the digital score too virtual? POP! no.4 iChart, where is the other one?

-The promotions these days are honestly only Inkigayo giving the right trophy. A high digital album score is a win, true to the song's popularity, no controversy.

– Oh my god, a song that's out top has a higher digital score than a top 3 Melon song?

– Officially lost faith in weekly music shows. Now that the chart is high and the album is high, it still loses to all the cheating groups.

– From now on, let's call Nayeon "the queen of trophy failure". I don't understand why it's so hard to achieve so high.
Source: Synthesis